MBC Group
We begin with the end in mind
MBC Group is a leading building surveyor consultancy with capability in the retail, industrial, government, education, health and aged care sectors. We have worked hard to build a reputation for being proactive, personal and accessible. We help ensure the best possible compliance outcomes on all projects, by asking ourselves how we can be a part of the creation of built environments where all can flourish.
Every client project has a dedicated team who will work closely with you to ensure your development achieves compliance.
Our integrated management system (ISO 9001 Quality Management, ISO 14001 Environmental Management Systems, and ISO 45001 Energy Management) ensures that we maintain quality assurance on every project. MBC Group takes a broad, long view, ensuring each and every project is completed to the highest standards possible.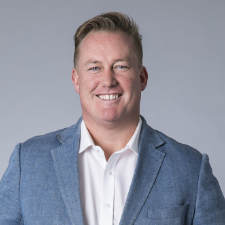 Heath McNab
Managing Director
Heath McNab is a registered certifier who has been working in private certification since 2007. Heath co-founded MBC Group in 2014, in a bid to provide a better level of certifying services, and has built a solid reputation for his exceptional attention to detail and collaborative, personable approach. With a background in Council, and with more than 15 years in the building industry, Heath's experience spans residential, retail, commercial, healthcare and education industries in both the private and public sectors. Heath oversees MBC Group operations and supports the team in developing their skills and expertise.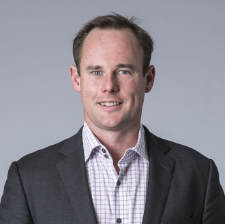 Joel Lewis
Director
Joel Lewis has more than 16 years' experience in the construction industry, beginning as a Project Manager for a principal contractor specialising in the industrial and commercial sectors. As an A1 Accredited Certificate (Unrestricted), Joel takes a detailed, comprehensive approach and has broad experience across different sectors and project sizes. Joel specialises in industrial, commercial, education, healthcare, and defence sectors.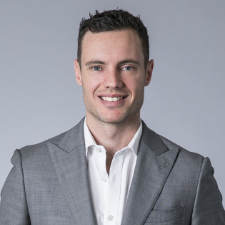 Matthew Marks
Associate Director
Matthew Marks has been involved in the building regulations industry since 2015 and has more than 10 years' experience in the construction industry, including as a qualified carpenter. Matt has gained diverse expertise in both government and private industry developments, with experience that spans industrial complexes, educational facilities, multi-storey offices, retail buildings, health and infrastructure, resources and energy.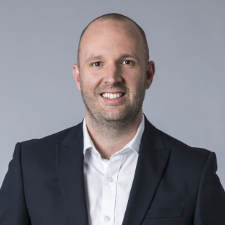 Seb Howe
Associate Director
Seb Howe has been working in the Building Surveying industry for more than 15 years including at Director level. He began his certification career while living in London before moving to Australia. Seb has extensive experience running complex, large projects across a wide array of industries and sectors.
Collaborative
Certification is a team effort. We are committed to being productive team players, knowing that we're just one part of bigger, broader process with multiple stakeholders, realising a single vision.
Proactive
Our responsibilities aren't just in the here-and-now. We are proactive with clients and stakeholders to create the best the possible outcomes.
Personable
We know how important it is to be 'good at people'. We aim to be relatable, reliable and likeable in all our dealings.
Respectful
As one small part of many bigger projects, we know that the news we deliver can sometimes be inconvenient, so we endeavor to always deliver our work in a respectful manner.
Fun
Life's too short to take ourselves seriously. While our work may be serious, our workplace doesn't have to be.
Our team of highly experienced building surveyors has been selected for their demonstration of our values of being proactive, personable, collaborative, respectful and adventurous. Our mentoring process ensures that they continue to develop and deepen their knowledge of the relevant legislation and expertise in being proactive, client-focused and outcomes-driven.
Accredited Building Surveyors & Support
Each accredited certifier is committed to playing the long game in business, building relationships and establishing the essential trust required to ensure projects exceed expectations. All certifiers take responsibility for project managing their clients' development from concept to completion and aim to add value and exceed expectations every time.
MBC Group's accredited building surveyors are assisted by our support team, who manage the technology that delivers results.
We have become New South Wales' preferred building surveyor consultancy through our commitment to superior service, which includes accessibility, responsiveness and fast turnaround on applications. Get in touch today to see how we can help.
MBC Group is a leading building surveyor consultancy with capability in the retail, industrial, government, education, health and aged care sectors.
As a progressive, growing company, we are regularly seeking new talent. We mentor all employees in professional development, interpersonal skills, business development and personal growth.
We aren't just looking for relevant qualifications and experience, but for culture fit. We live our values of being proactive, personable, collaborative, respectful and adventurous and using these are principles to guide our decisions and behavior.
Ideal candidates are NSW accredited certified or currently studying for accreditation, with drive, attention to detail, strong interpersonal skills and commitment to quality.