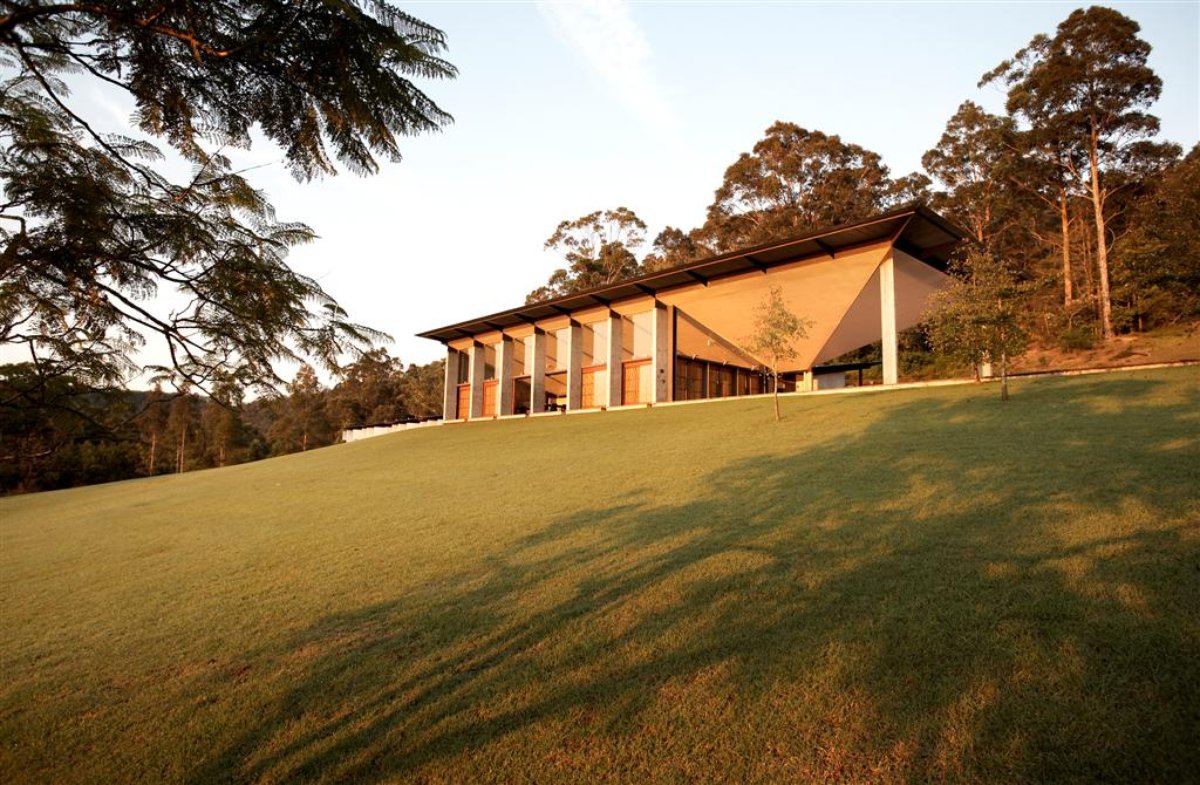 Bundanon Art Museum and Bridge
600m² buildings, total project area 230Ha
Bundanon Trust's new award-winning development at Riversdale, designed by Kerstin Thompson Architects, features:
• Contemporary art gallery, submerged into the landscape, to display and house the Bundanon Trust's $43 million art collection
• World-class creative learning centre for school students
• Contemporary visitor hub
• 34 bed hotel accommodation
• Café
• Riverfront Jetty
The new learning facilities and accommodation will be housed within a new 140-metre-long bridge-like structure, inspired by trestle flood bridges which straddles an existing gully between two hills.
While the buildings themselves are not colossal, the sites attributes which are normally celebrated make for an incredibly challenging design and regulatory process. The site constraints include;
• Zoning – Environmental Conservation with numerous endangered flora and fauna onsite
• River frontage and creeks running through the project area
• Bushfire Prone Land
• Flood Affected Land
• Federal Heritage listing
• No mains water or town septic
MBC Group provided advice throughout the Development Application stage reviewing project documentation to ensure the site's competing constraints were accommodated. Draft development consents were also reviewed to ensure the conditions were fair, reasonable and aligned with the project's physical works program.
This strategy allowed a three stage construction approval delivered using MBC Group's streamlined, paperless system to enable works to physically commence onsite in a timely manner while our attention to detail was critical in ensuring all site constraints were considered and resolved as early as possible.
Like reading about our projects?
Contact us to discuss your proposed development and find out how we can deliver outstanding results for your development.