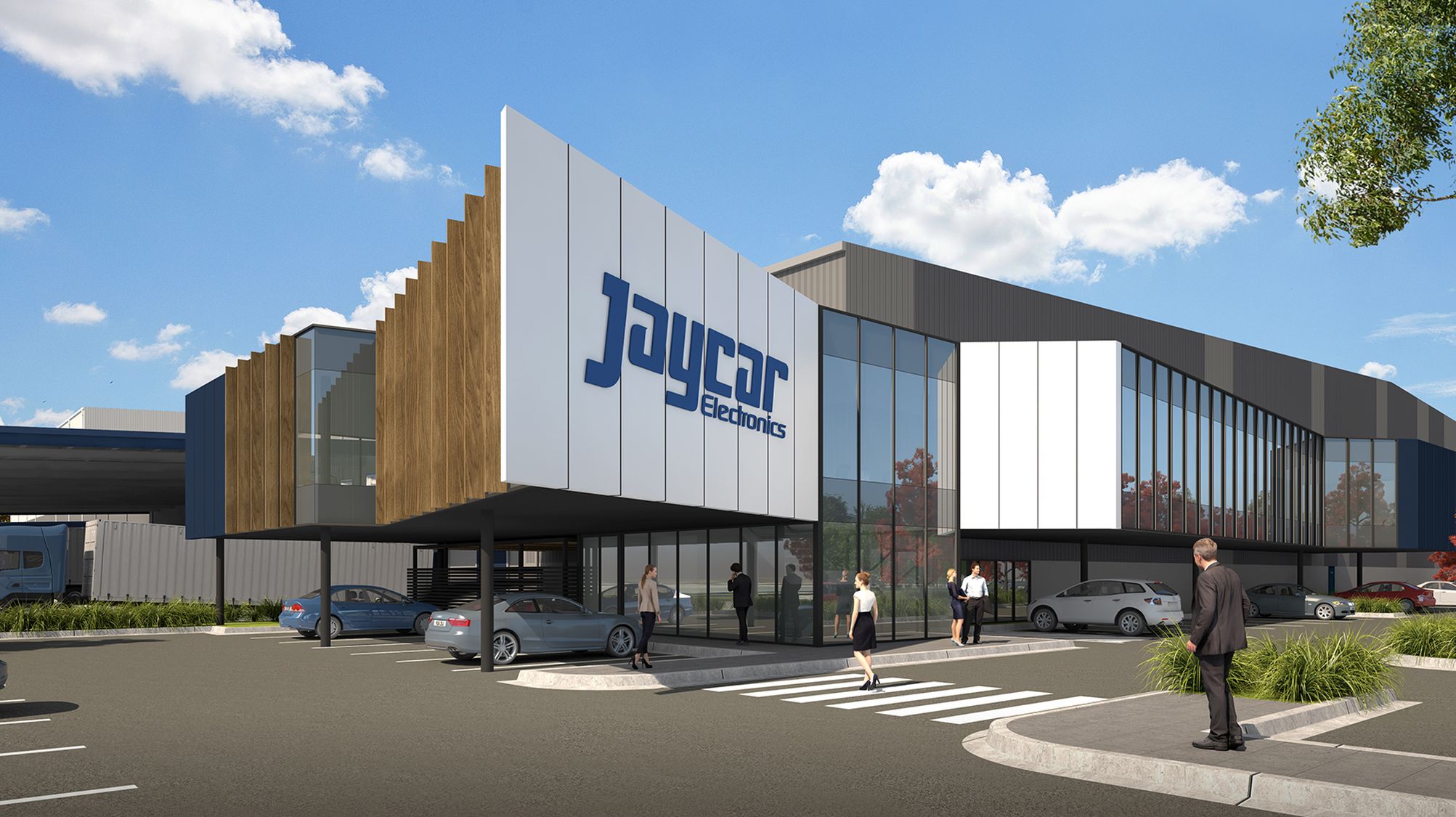 Jaycar Electronics Warehouse
Frasers Property Industrial
Jaycar Electronics Warehouse at Eastern Creek is a new high bay warehouse and distribution centre development that required extensive engineering and electronics execution. The 3.5 hectare land parcel is located on Eastern Creek Drive in Frasers Property's Eastern Creek Business Park, with the warehouse 25.5 metres high.
Swisslog installed custom, detailed warehouse racking automation, in conjunction owner Frasers Property and Jaycar Electronics. This means that the building holds 341,000 cubic metres over an area of just 21,480 square metres.
Commencing in August 2018, this complex project was further complicated by the onset of the Covid-19 pandemic, which meant that international technicians were unable to fly in to consult on-site. Instead, the team got creative with virtual reality headsets, walking around the warehouse as they consulted directly with the technicians overseas.
The Swisslog fully automated racking, combined with the high bay means that the space is fully utilised while minimising the required workforce. Using automation and cranes, and with no need for a forklift, aisle width is minimal land space is maximised.
No doubt automated racking, combined with high bay architecture will become increasingly popular as land values continue to rise. When combined with the cost savings of reduced labour, it's clear that this is a sign of things to come.
Like reading about our projects?
Contact us to discuss your proposed development and find out how we can deliver outstanding results for your development.