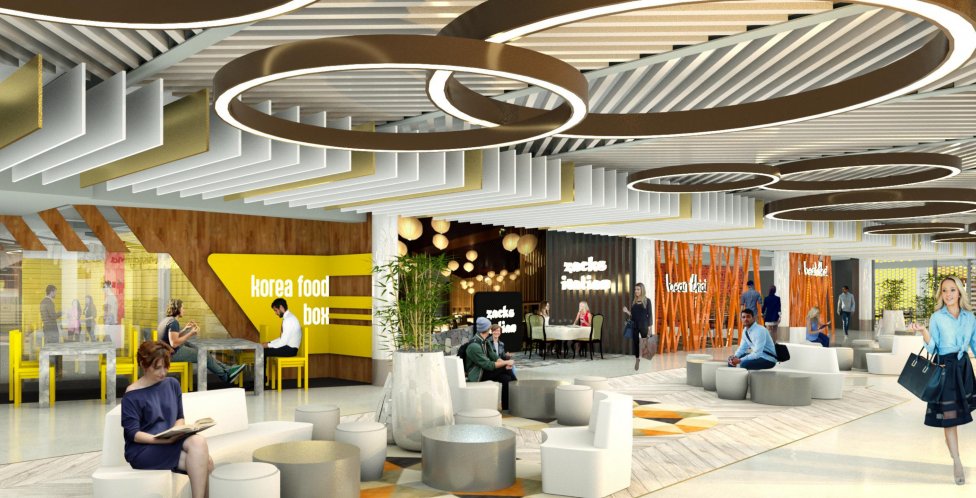 Market City Shopping Centre
The Project
Market City is a multi-cultural shopping centre which sits at the southern end of Sydney's CBD. Initially built as a vegetable market in 1909, the shopping centre was established in 1997 inside this heritage-listed building. The centre has become a symbol of the Haymarket area and an important part of the local Asian community. It comprises four distinct levels on top of a basement car park. In the Ground Level is Sydney's famous Paddy's Markets, a major tourist attraction. Level One features a food court opened in 2017, Thai Kee IGA supermarket and several specialty stores. The second level has over thirty factory outlet stores featuring national and international brands while the third level comprises the brand new 1909 Dining Precinct, and a large entertainment area.
In recent years, there has been a dramatic increase in pedestrian activity in the area since the $1.5 billion development of ICC Sydney and broader $3.4 billion revitalisation of Darling Harbour. As a result, Jen Retail Properties has implemented a series of upgrades to its Market City Shopping Centre.
The Solutions
Phase one of the development involved relocating the existing food court to make way for a new restaurant precinct, expanding the IGA supermarket, reconfiguring existing retail tenancies and upgrading entry points to the mall. MBC Group worked closely with the client to provide consulting services and ensure each element of the upgrade achieved a compliant outcome. Deemed-to-satisfy provisions and performance-based solutions were provided, including the involvement of a fire safety engineer for egress strategy and rationalisation of base building smoke hazard management system. The most recent development combined several tenancies at the western end of Level 2 to form a major new tenancy with a floor area of 1781m² and occupied by TKMaxx
The Outcome
MBC Group provided BCA consultancy and certification services for the reconfigured base building and concurrent fitouts according to the leasing agreements of individual tenants. Our Accredited Building Surveyors also facilitated communication between consultants for the property owner and individual tenants, to ensure everyone was working towards the same goal. As a result, MBC Group was able to achieve a compliant outcome that realised the vision of the client and enabled all tenants to be open for business.
Like reading about our projects?
Contact us to discuss your proposed development and find out how we can deliver outstanding results for your development.