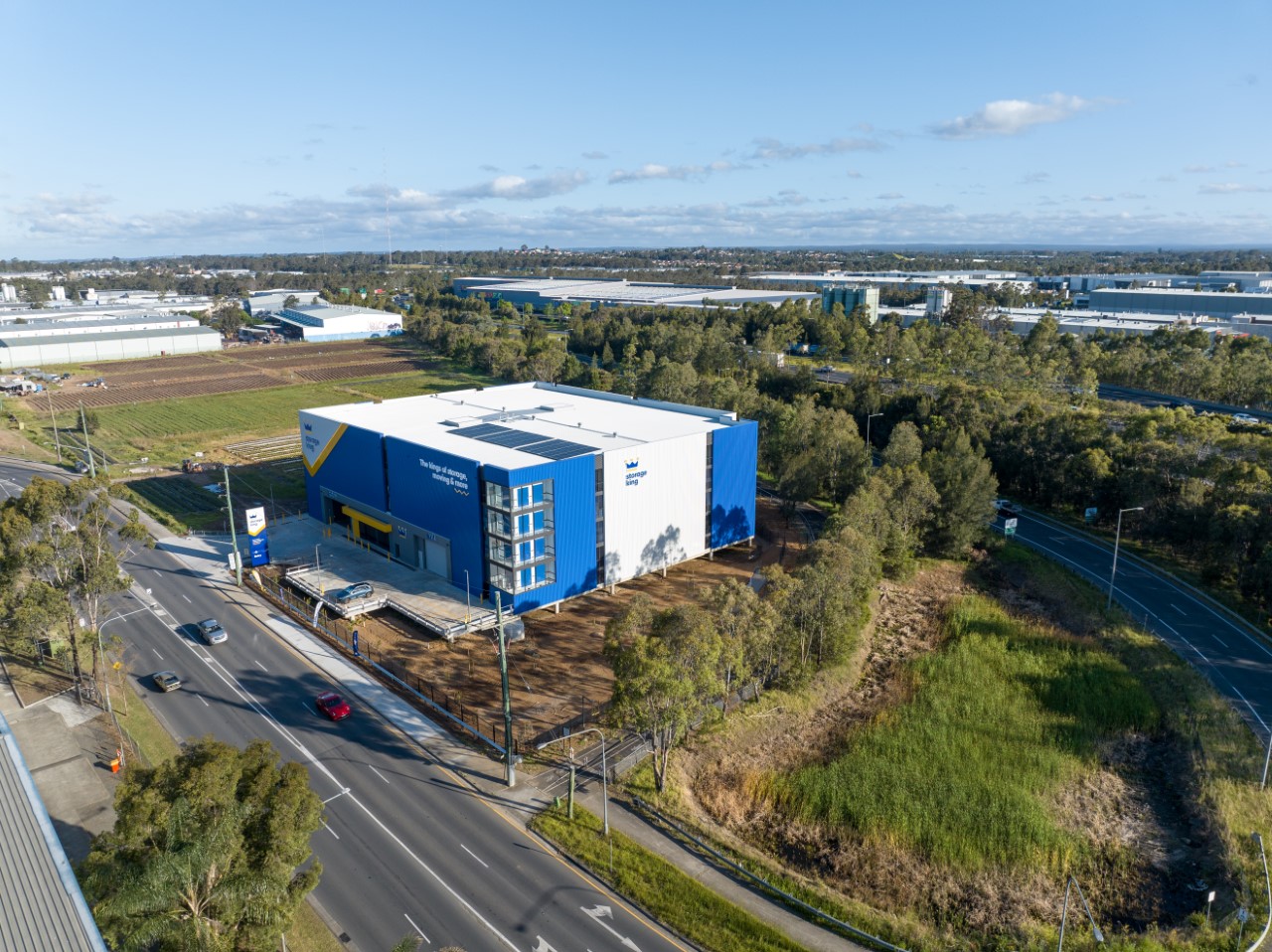 Storage King – Prestons
MBC Group has been engaged as NCC consultant for the construction of Storage King facilities across NSW. Works have ranged from completely new developments on greenfield sites to alterations and expansions of existing facilities. This development at Prestons was built by Patterson Building Group on a new site for Storage King.
The project consisted of considerable civil and structural works due to being situated on a flood plain. The building effectively sits on piers allowing water to flow beneath rather than attempting to divert the natural flow. The design of the building itself is relatively straightforward and is generally a Deemed-to-Satisfy solution with only two Fire Engineering Performance Solutions for non-compliant combustible signage and the omission of fire rating to internal steel columns supporting the roof.
This development had a difficult DA due to the site position and satisfying the 'prior to Construction Certificate' conditions was a challenge for the builder. The construction program spanned the Covid-19 pandemic as well as inclement weather through the beginning of 2021 which impacted the program delivery. Nevertheless, an impressive built product was completed in November 2022 resulting in the issuance of an OC by MBC Group.
Like reading about our projects?
Contact us to discuss your proposed development and find out how we can deliver outstanding results for your development.