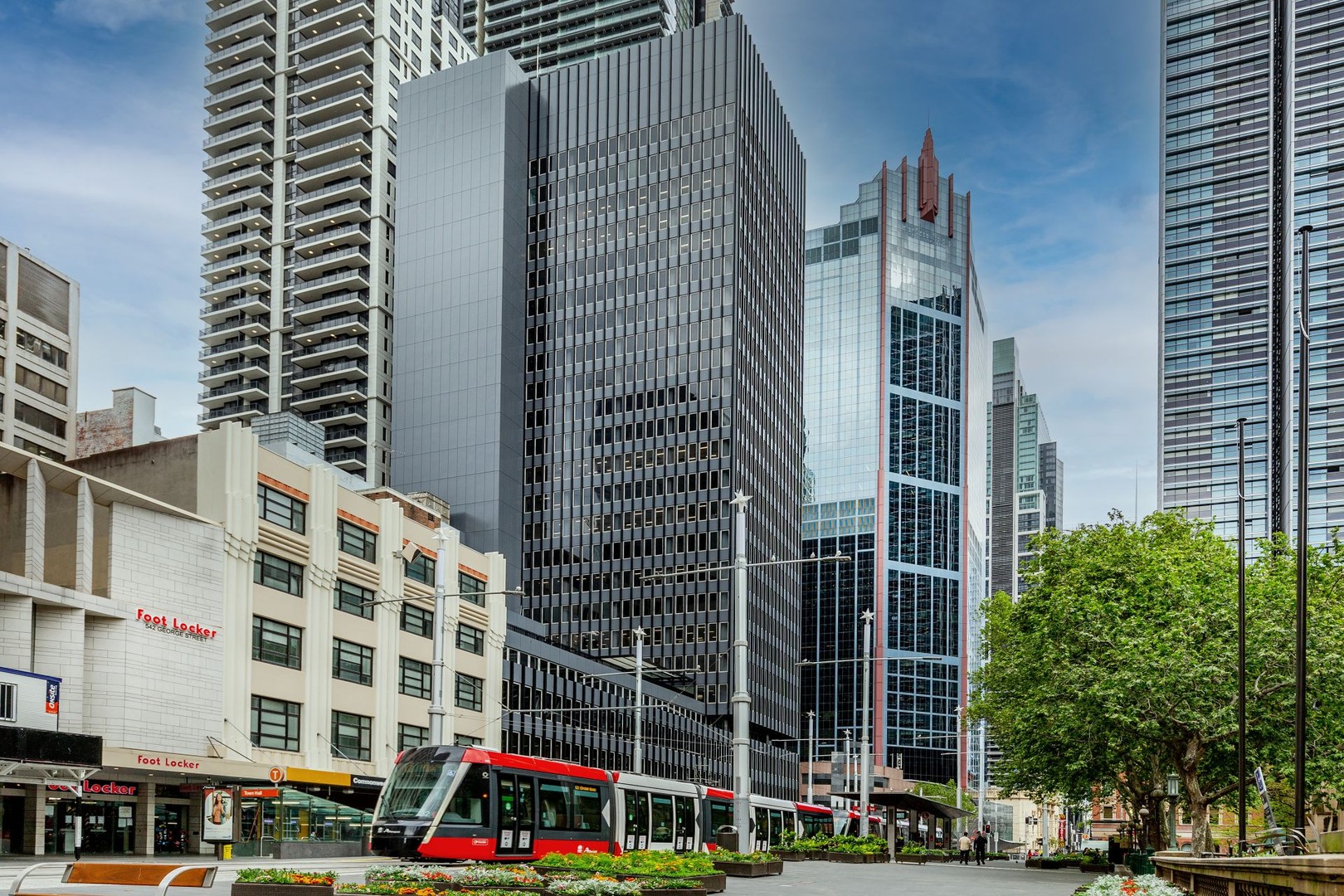 570 George Street
With a location opposite the iconic Sydney Town Hall and St Andrew's Cathedral, this 23-storey office building on 570 George Street is situated in one of the busiest precincts of Sydney, offering frontage on the main street through Sydney's CBD. It is within the Sydney Square/Town Hall/St Andrews Special Character Area, a precinct identified by the City of Sydney Council in its vision for a new public square and proposed for transformation into a key interchange area. With ground floor retail shops in the building, it is also near the city's Darling Harbour, Chinatown and Hyde Park retail and lifestyle precincts, while offering over 18,000m² of office space and 1,000m² of ground floor retail space.
At the end of 2020, Scope Projects and Strutt Studios were appointed by owner Far East Organisation (FEO) as design and construction partners for a building upgrade project. The development consisted of the design and refurbishment of 10 floors converted to speculative office suites. The use of warm timber and colour schemes with textural wall features produces a sophisticated and charming finish. Tenants have opportunities for team collaboration, quiet work and a town hall setting in the breakout zones.
MBC Group were engaged by FEO to provide certification services covering a CC and a three stage OC handover for Levels 10 through 19. We facilitated an assessment of an alternative design scenario on level 19 and assisted Scope Projects throughout the process of obtaining a Section 4.55 modification to the original consent. A BCA capability statement was issued to support the submission to Council. Once Council had issued an approved Section 4.55, we were able to issue a Modified Construction Certificate.
We worked closely with Scope Projects for a staged handover process throughout the second half of 2021. Stage 1 OC for levels 13-16 was issued in August, followed by Stage 2 OC for Levels 17-19 and eventually the final occupation certificate for levels 10-12 was issued in December 2021.
Like reading about our projects?
Contact us to discuss your proposed development and find out how we can deliver outstanding results for your development.