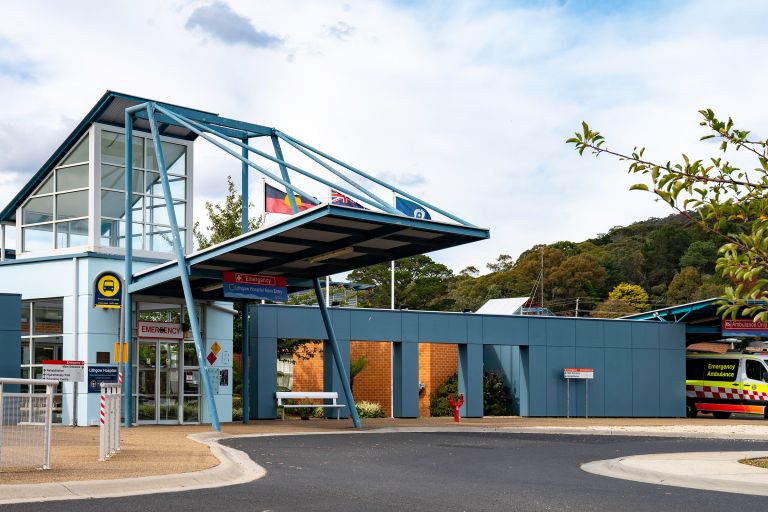 Lithgow Hospital Extension
HEALTH INFRASTRUCTURE NSW
Residents in Lithgow and the Blue Mountains are now able to access advanced diagnostic services closer to home as a new Magnetic Resonance Imaging (MRI) facility at Lithgow Hospital is opened. The $4 million project saw the installation of state-of-the-art equipment that enhances medical imaging services at the hospital and complements existing services. Lithgow Health Services consist of the 46-bed public hospital, a community health centre and Lithgow Health Service Community Private Hospital.
Along with the new MRI equipment, the project included the construction of a new reporting room with staff station, a patient waiting area, change rooms and bathrooms at the southern end of the hospital. Further to these facilities a new storeroom, services corridor and plant enclosure have been added. Early works were completed to prepare for the construction of the new facility, including minor demolition works to establish the construction site, which had no impact on the hospital services.
MBC Group were pleased to be appointed by Health Infrastructure as Crown Approval certifier.
Like reading about our projects?
Contact us to discuss your proposed development and find out how we can deliver outstanding results for your development.