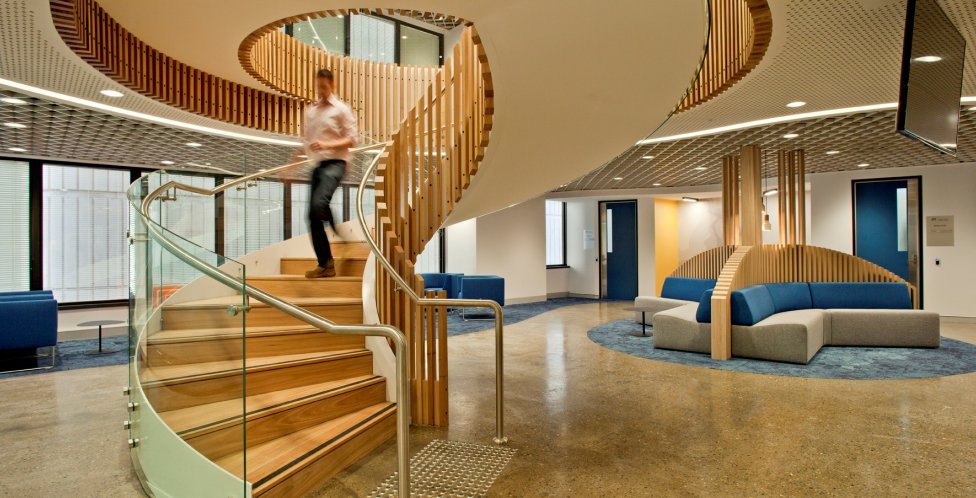 Amalgamated Administrative Appeals Tribunal, Sydney
AMALGAMATED ADMINISTRATIVE APPEALS TRIBUNAL
The Project
The Amalgamated Administrative Appeals Tribunal (AAT) is a new one-stop shop for the independent review of administrative decisions made by Australian Government ministers, departments and agencies. The organisation is a result of a merger between four separate tribunals, previously located at three different sites. In 2015, the AAT secured a nine-floor office space at 83 Clarence Street Sydney to house staff from all former sites. Three of these floors were dedicated to public reception areas, offices, amenities and hearing rooms.
The Solutions
As a government organisation dealing in sensitive information, security was a critical concern in the design and fitout of AAT's new premises. Modern Building Certifiers (MBC) provided design advice to ensure back and front of house areas were highly secure, while maintaining fire safety and egress compliance. Security elements including attack-resistant doors, security swipe controls, failsafe devices and a spiral staircase connecting two public floors were addressed in MBC's fire engineering analysis. The resulting performance solutions incorporated additional measures and redundancies, such as enhanced smoke detection and sprinkler systems.
The Outcome
The project was delivered in six stages, with interim occupation certificates delivered once each stage was complete. This strategy allowed AAT to gradually move staff into the new building and ensure they were fully operational on arrival. Once all works were complete, a final occupational certificate was delivered using MBC's streamlined, paperless system. MBC's speed and quality of execution was critical to the success of the project and allowed AAT to deliver on its promise of a stronger, more efficient tribunal.
Like reading about our projects?
Contact us to discuss your proposed development and find out how we can deliver outstanding results for your development.