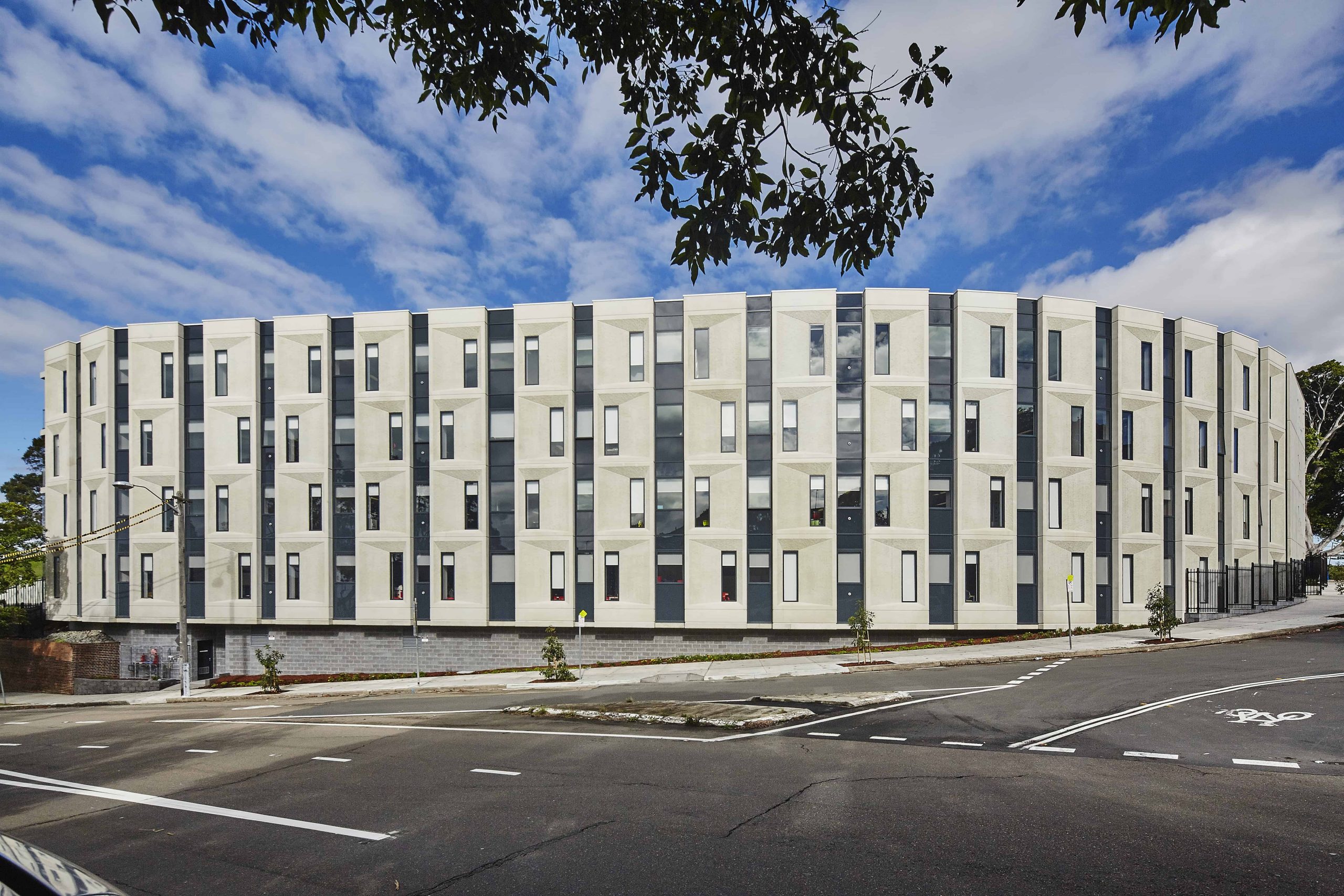 Bellevue Hill Public School Upgrade
4,470m² (over four storeys)
The Bellevue Hill Public School project involved the delivery of a new facility that included the construction of a four storey building, library, presentation spaces, toilet amenities, practical activity spaces, withdrawal rooms, storerooms and covered terrace areas. Key features of the project were the installation of architecturally designed precast façade, terraced seating amphitheatre, a rock climbing wall, flexible indoor and outdoor learning spaces, spiral off-form concrete stairs, a tree-lined walkway, timber deck areas and kitchen garden planter boxes.
Richard Crookes' build team encountered challenges during the construction phase with the onerous council and school zone restrictions and limited access to the street frontage for the installation of 42 double-height façade panels. The school's bespoke details, high level of architectural finishes and progressive new age features reflect the trend towards flexible learning spaces and state-of the-art technology to cater for the 21st century student requirements.
This new facility comprises a four-storey modular building fronting Birriga Road and newly-fitted out areas within the existing main building, including:
- New entrance address for increased student population
- State-of-the art Resource Centre
- New home bases replacing existing demountable buildings
- Upgraded amenities for staff, students and community including amphitheatre, canteen and sports field
- Enlarged and improved administration areas
MBC Group were pleased to be engaged as PCA and Accredited Certifier for the project, providing early and main works Construction Certificates, critical stage and final stage inspections, and issuance of a final Occupation Certificate on completion.
Like reading about our projects?
Contact us to discuss your proposed development and find out how we can deliver outstanding results for your development.