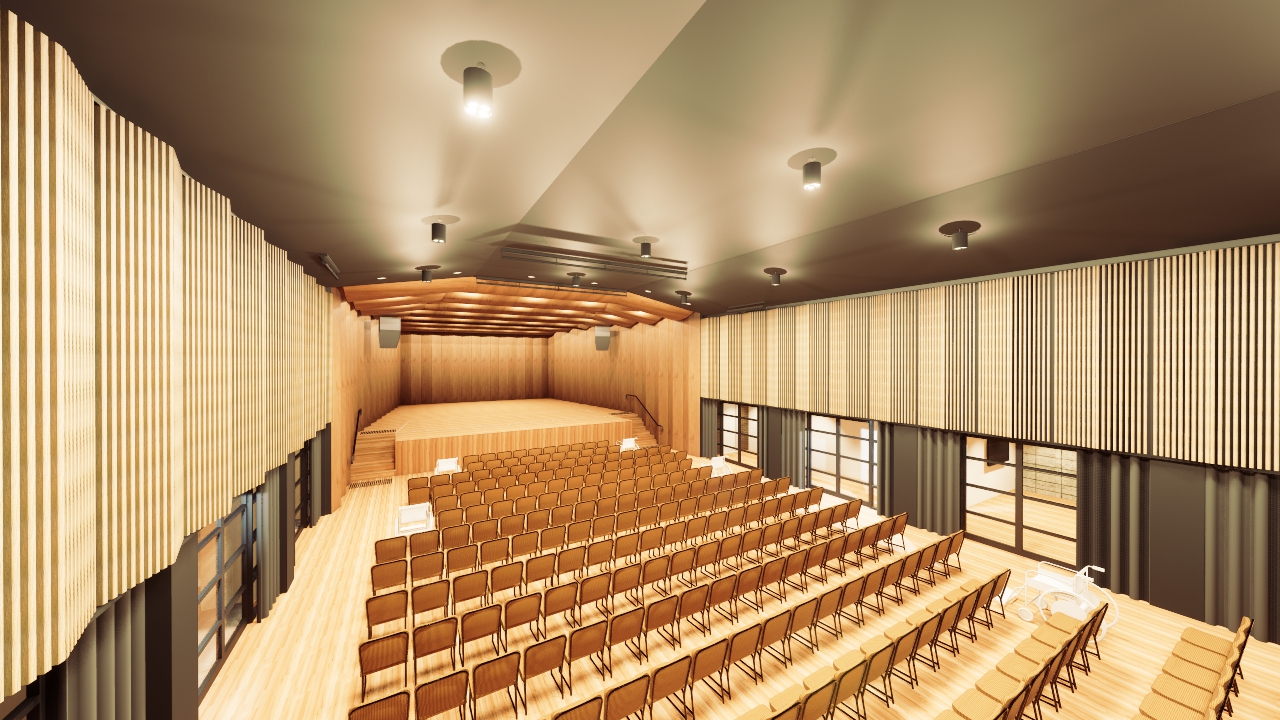 Bowral Memorial Hall Upgrade
As a heritage building, Bowral Memorial Hall consists of several building elements constructed at various times over its long history. The Hall is fronted by the original School of Arts building (a two storey Queen Anne style public building constructed in 1884) with later alterations made around the WWI period. In the mid-1920's a hall was built behind and incorporated into the School of Arts building to form Bowral Memorial Hall. Later, in the 1960s, a stage wing was incorporated into the eastern end of the hall with an annex along the side containing a kitchen and a new building entry. The whole building was extensively remodelled and refurbished at this time.
The Hall building is part of a complex located in the main civic precinct, consisting of several community buildings including the Memorial Hall, Old Town Hall, Bowral Central Library, Highlands Community Centre and Bowral Community Health Centre. It is a building of significant importance to Wingecarribee Shire Council. To upgrade the existing heritage listed building to its former glory, MBC Group has been engaged by NBRS Architecture as Accredited Certifier for statutory approvals, and Principal Certifier for construction oversight, commissioning, and occupation.
The works are to be constructed by Belmadar Pty Ltd over four stages, with the last stage currently being completed. The Hall is in the heart of Bowral and the new renovation will improve its suitability for many activities, such as formal and charity events, conferences, community information expos, dance classes and small-scale stage productions.
Like reading about our projects?
Contact us to discuss your proposed development and find out how we can deliver outstanding results for your development.