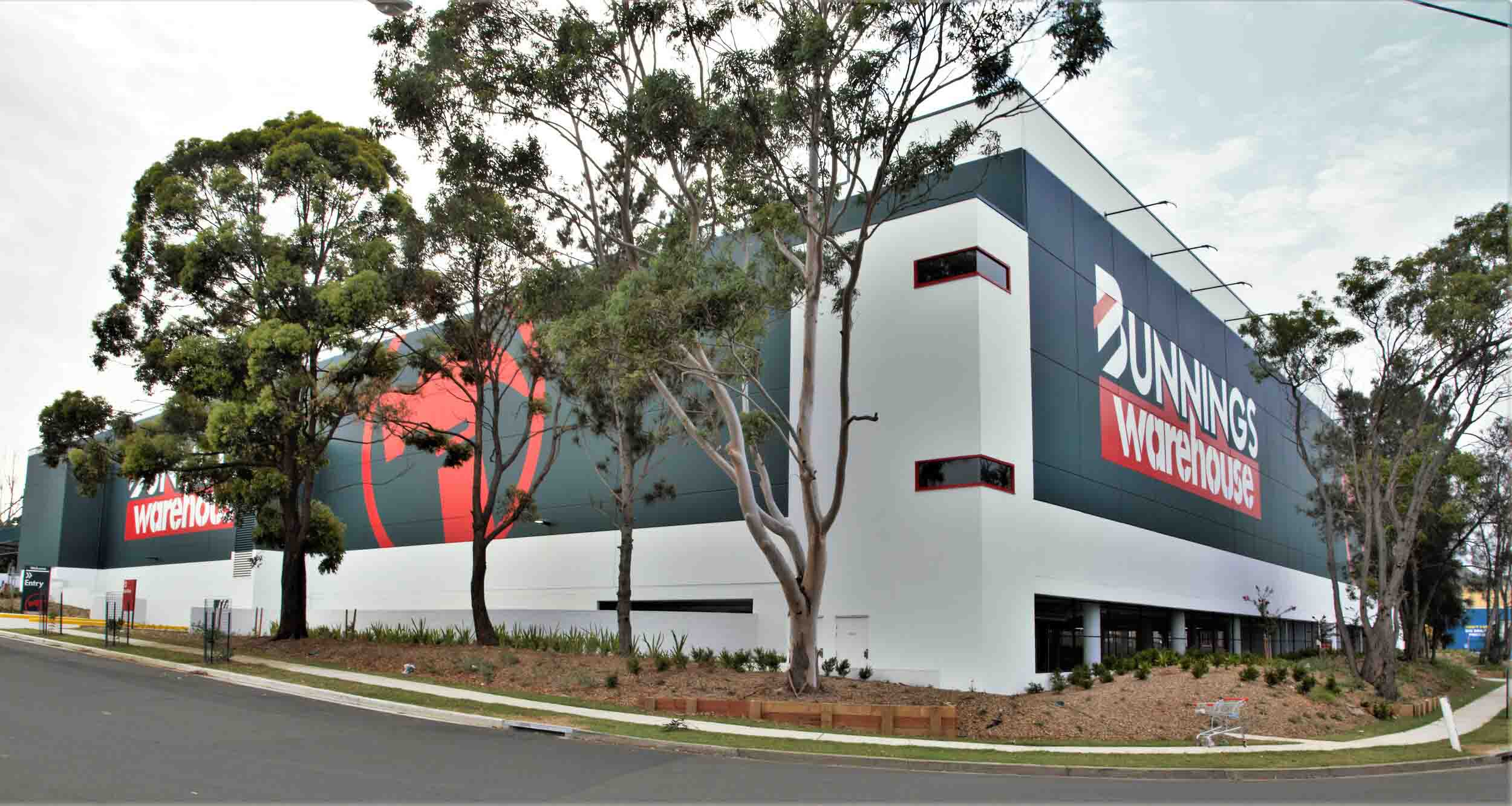 Bunnings Warehouse Caringbah
Bunnings is Australia's largest retailer of home improvement and outdoor living products. MBC Group has worked with Bunnings on multiple projects since 2014, in collaboration with its internal project management team. For this development there already was a retail unit in operation which meant that it was closed for demolition to proceed. Temporary premises were used while the replacement was constructed, adding some complexity to the build, which would create a new warehouse, car park and retail premises.
This project involved the construction of a new 4 storey large-isolated structure. Bunnings Warehouse Caringbah is now double the size of the previous unit, with two retail levels and underground parking. The new store spans over 15,000 square metres with the retail area spread across two levels.
MBC Group were pleased to be engaged for PCA and Accredited Certifier services, including Construction & Occupation Certificates for works covering the demolition of the old building with design development, and building of the replacement structure.
Like reading about our projects?
Contact us to discuss your proposed development and find out how we can deliver outstanding results for your development.