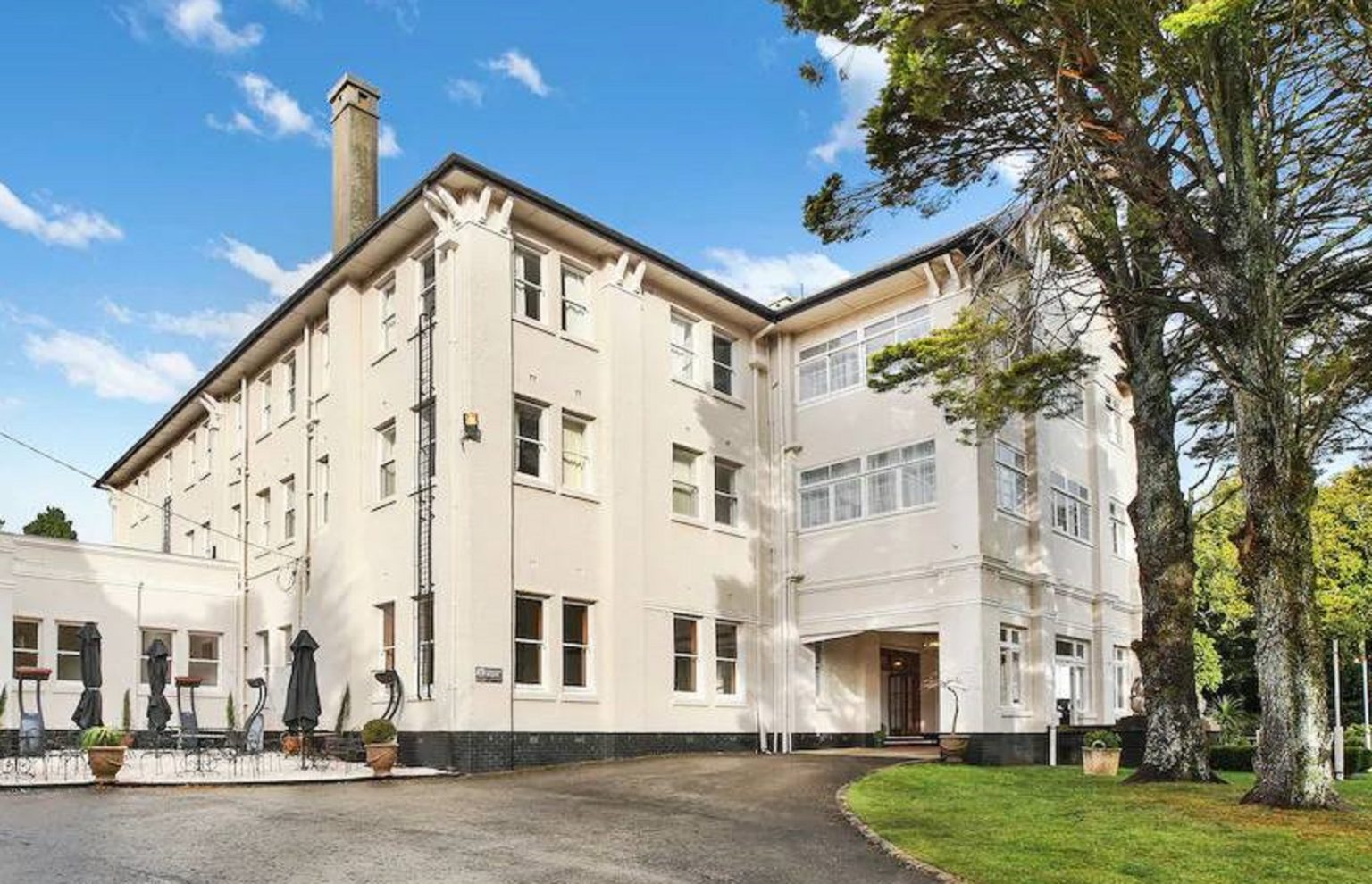 Robertson Hotel
The Robertson Hotel was built in 1924 and is situated in the Southern Highlands. Formerly known as Hotel Robertson, Ranelagh House and Fountaindale Grand Manor, the property has served as a hotel, a Women's Auxiliary Australian Air Force base, a place of rest and recovery for returning soldiers post WWII and a Franciscan Friary and seminary. The hotel is significant as an example of the period from being built on the area's reputation as a tourist destination. The mature garden is also of significance and features many cool climate plants.
The proposed works will include a four-storey addition to the rear of the hotel to accommodate 46 new rooms, a function centre and basement car park. Thirteen new eco-tourist cabins, seven eco-tourist villas, a new swimming pool and leisure centre have also been included in the development. Refurbishment of the workers' cottage into an artist studio, a new reception and new internal roads and pedestrian pathways will also be created.
MBC Group was selected as Accredited Certifier for statutory approvals and Principal Certifier for construction oversight, commissioning and occupation, covering the upgrade to the heritage listed building and substantial expansion of the tourist and visitor accommodation facilities. The works are proposed to be constructed over ten stages. The heritage aspect and a complicated staging plan for handover, as the building is to be used throughout the construction phase, make this a tricky project to manage.
The upgrade of the existing fire services is also a complicated issue to resolve. An initial report highlights what the expected outcome is, but it is currently being revised at the client's request and for now remains a 'moving target'. The building is aged with out-of-date fire services within. The rectification work will involve upgrading the existing fire services throughout the site and ensuring those in newer buildings and facilities complement the existing heritage building.
Like reading about our projects?
Contact us to discuss your proposed development and find out how we can deliver outstanding results for your development.