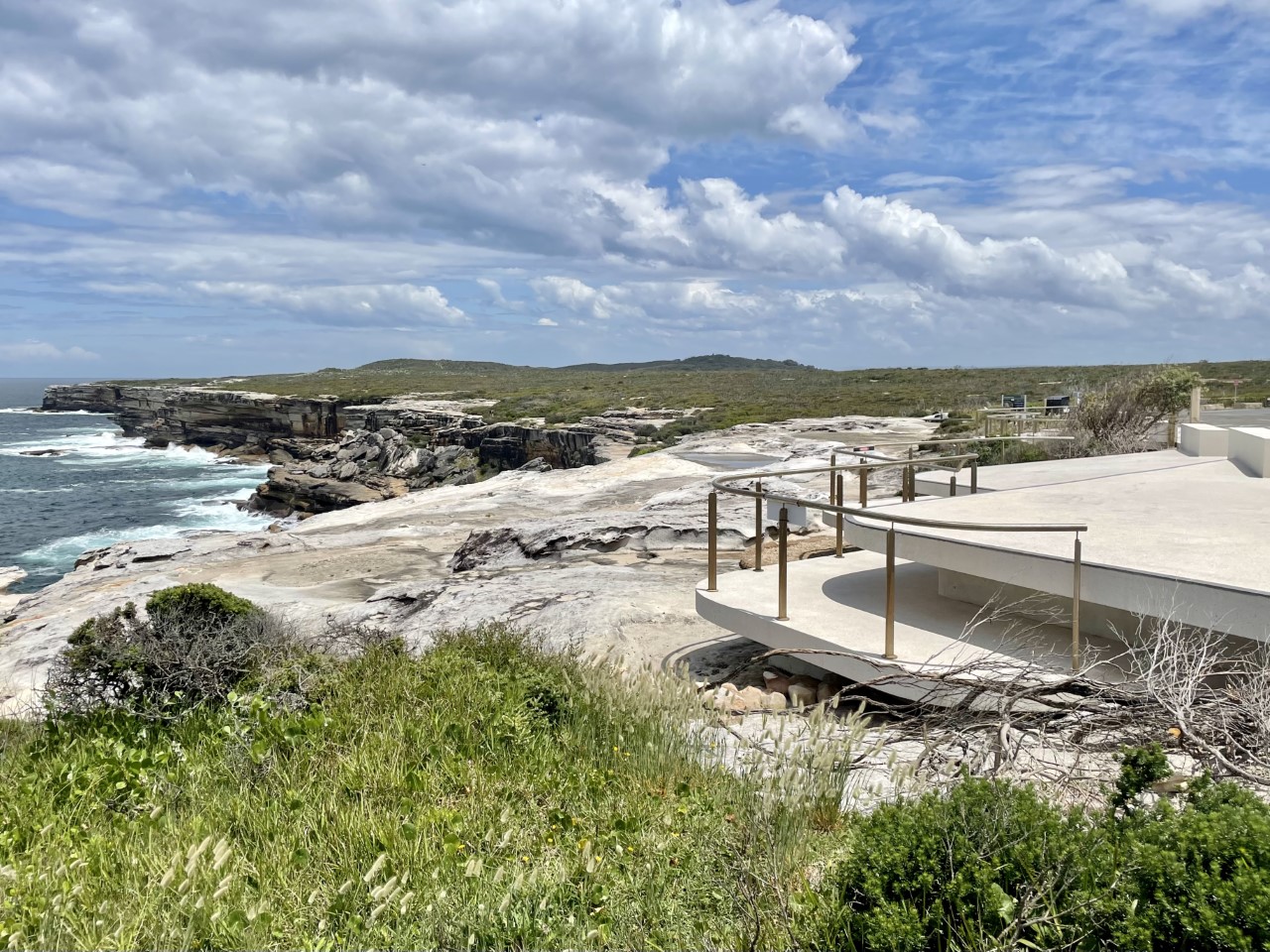 Cape Solander Viewing Platforms
NATIONAL PARKS & WILDLIFE SERVICES
Included shelters, platforms and barriers
This popular lookout is named after Daniel Solander, a Swedish botanist who travelled aboard the Endeavour with fellow botanist Joseph Banks and James Cook to Australia in 1768. Cape Solander is a well-known attraction with over 300,000 visitors each year, providing a great place for whale watching from May to July. However, given the exposed location of the amenity it is subject to wind and salt spray, causing deterioration of infrastructure, including the existing whale watch platform and metal traffic safety barriers.
The project scope seeks to improve visitor access and safety by constructing new watching platforms with larger viewing areas, better pedestrian access and new interpretative, danger, and transit signage to improve the visitor experience. The parking areas and safety barriers will be upgraded and a new footpath to the whale watching platform will be implemented. The project promotes the scenic values of the national park and will be consistent with the National Heritage listing of the site.
MBC Group are pleased to be providing NCC and Access consultancy for this interesting project that is quite different to many of our typical engagements. The complexity for this site was to achieve compliance with the NCC and AS1428.1-2009 in providing access across various levels plus accessible parking. Our consideration was also required to ensure user safety from the viewing platforms and providing advice for compliant barriers and maximum falls.
Like reading about our projects?
Contact us to discuss your proposed development and find out how we can deliver outstanding results for your development.