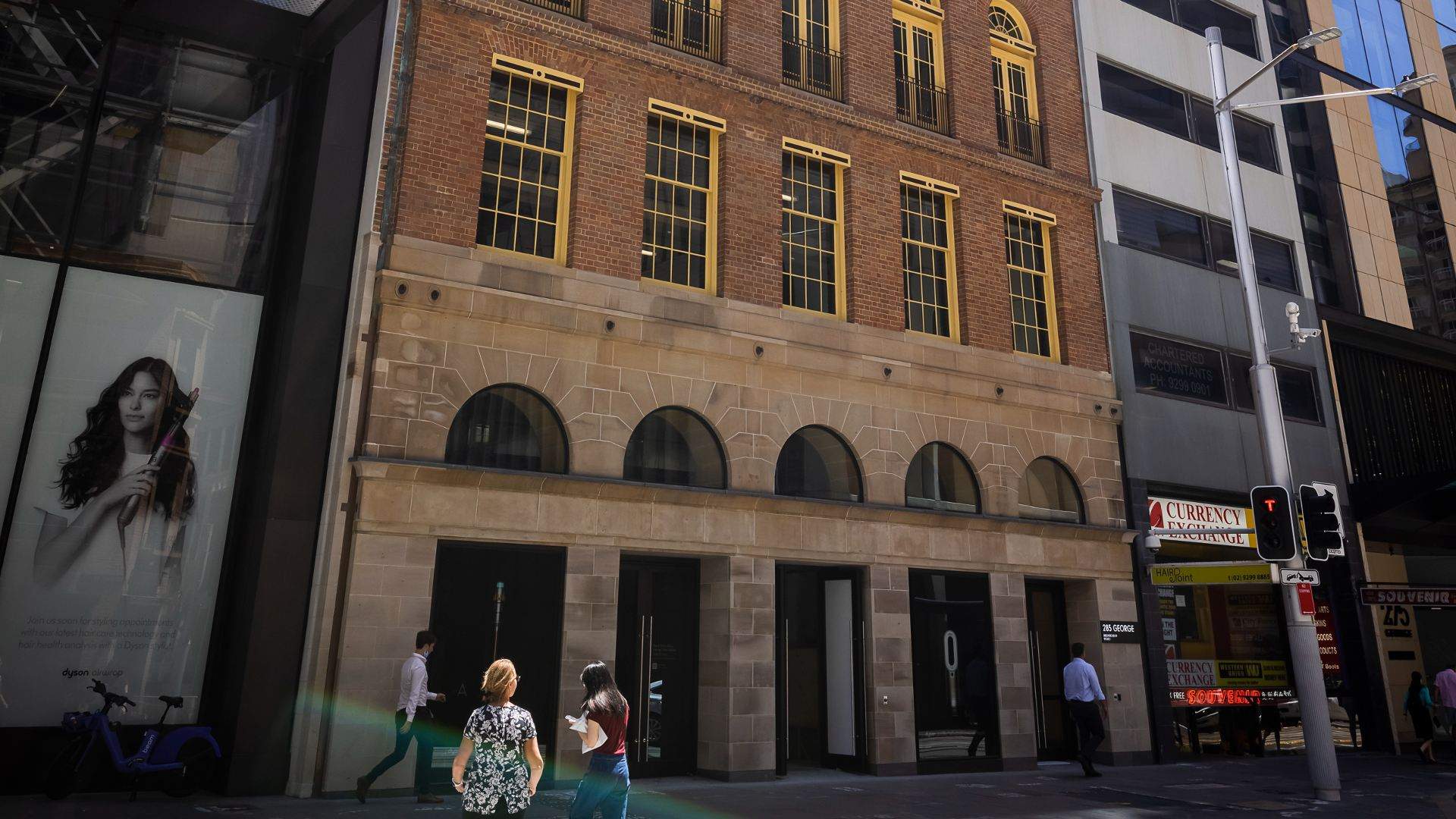 Eau-de-Vie & The Sanderson
600m² total across two levels
The Speakeasy Group is a high-end, boutique hospitality business renowned for creative and pioneering venues. The group has received rave reviews from those with a penchant for fine food and beverage experiences. Their award-winning Eau-de-Vie bar closed during the pandemic, promising to return soon. While it's taken longer than expected, the sleek cocktail bar that was once 13th on the World's 50 Best Bars list will be reopening in 2023, in a new location. The new version of Eau-de-Vie, as well as a new accompanying restaurant called The Sanderson will be reinvigorating the historic Beneficial House at 285 George Street.
The site is located within Wynyard Place and is a Heritage Listed building that required a DA for each of the two fitouts. MBC Group were pleased to provide our building surveyor services with an extensive assessment of the plans being undertaken to bring the proposed design into compliance with the NCC and AS4674-2004. Although there are two separate DAs in place, the two tenancies are occupied by the same applicant. As such, we were able to assist the client in navigating the planning portal application that facilitated a holistic sanitary facilities assessment across both tenancies. This ultimately saved the client from having to provide additional facilities that would have been required without our strategy.
Like reading about our projects?
Contact us to discuss your proposed development and find out how we can deliver outstanding results for your development.