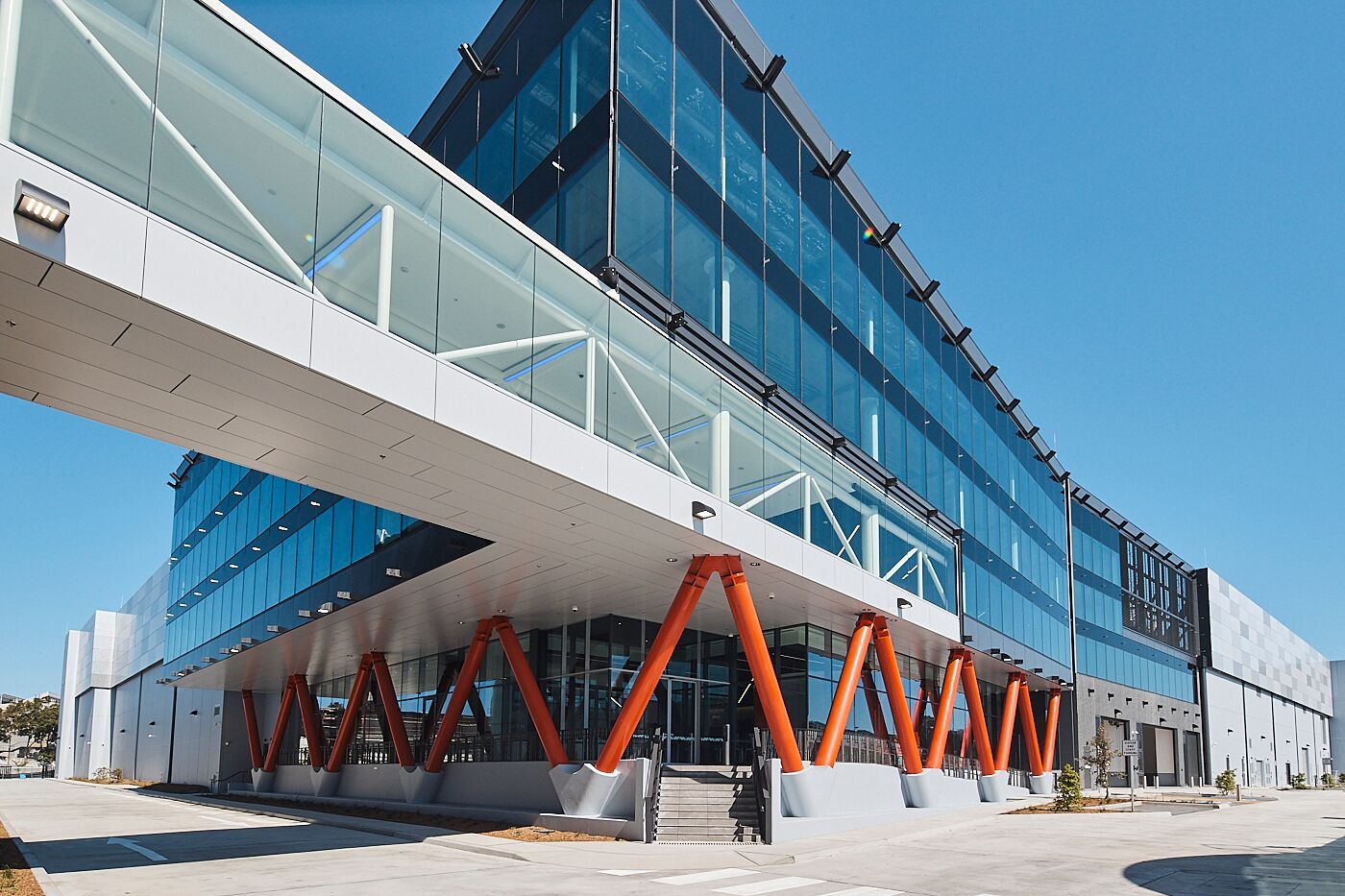 Equinix SY5 IBX Data Centre
AURECON AUSTRALASIA PTY LTD
Engineering and infrastructure advisory company Aurecon engaged MBC Group after submitting an application to the City of Sydney to develop Equinix SY5 IBX data centre in Sydney's inner south. We provided BCA consultancy and certification services from conception through to completion. Stage 1 was completed in November 2019 with stage 2 completed in 2020. Data centres are becoming a much more prominent piece of urban infrastructure as the proliferation of data drives the global internet ecosystem.
The centre occupies a 60,000m² site and was delivered in two stages following approval. The new data centre is Equinix's eighth in Sydney, and will take its number of IBX facilities across Australia to 16. It has 200 globally across 52 markets and 24 countries, accommodating over 9,500 companies worldwide. The Sydney facilities are located in close proximity to each other, enabling better connectivity to Sydney's south.
The size of a data centre is measured in terms of the number of cabinets they can contain to host the tech infrastructure that powers systems for thousands of organisations. Equinix said that its new centre offers an initial capacity of 1830 cabinets, increasing to 9225 when fully built. The building consists of two floors of high-tech industrial storage in the form of colocation halls for ICT equipment, four floors of flexible and permanent office space for customers, clients and employees, and multi-purpose high security meeting spaces.
Like reading about our projects?
Contact us to discuss your proposed development and find out how we can deliver outstanding results for your development.