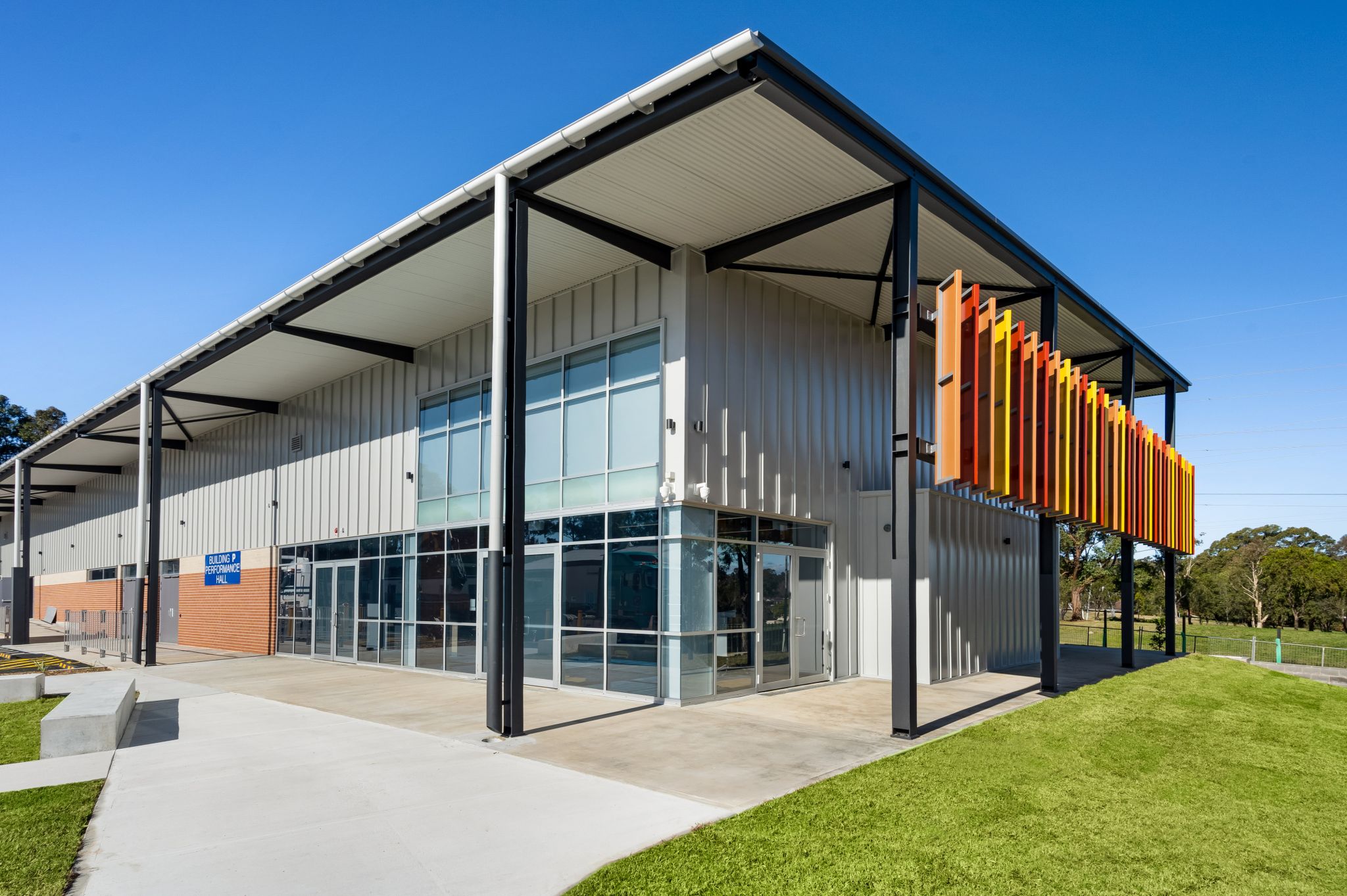 Glenmore Park HS Performing Arts & Learning Centre
Glenmore Park High School is a culturally diverse coeducational high school with a reputation for providing an excellent environment for students to become lifelong learners. MBC Group were pleased to be appointed as Principal Certifier for the construction of a new facility which will enable the school to hold performances, assemblies, and other events in a new hall development, which includes a raised stage area with back-of-house holding rooms, change rooms and stores, and two flexible learning spaces.
The Main Hall contains a Performance Hall able to seat up to 1020 students with 238 retractable seats and 210 movable seats, lighting, sound systems and equipment to suit its function as a performing arts space with HVAC to the building. The front-of-house area incorporates an entry foyer, two flexible learning spaces, an open office, First Aid room, Control & Communication rooms, toilets, and a store.
The performance area consists of a raised and side stage, related fittings, and equipment, DDA compliant stage ramp, holding room with circulation space, Access Toilet, change rooms, performance store, chair store and HVAC to back of house (excluding toilets and stores).
The externals include covered walkways, footpaths and balconies adjacent to the building. There was a limited scope of works connecting the hall into the existing site with walkways from the existing car park and landscaping up to the student entry gate.
Architect: BKA Architecture
Builder: Lloyd Group
Like reading about our projects?
Contact us to discuss your proposed development and find out how we can deliver outstanding results for your development.