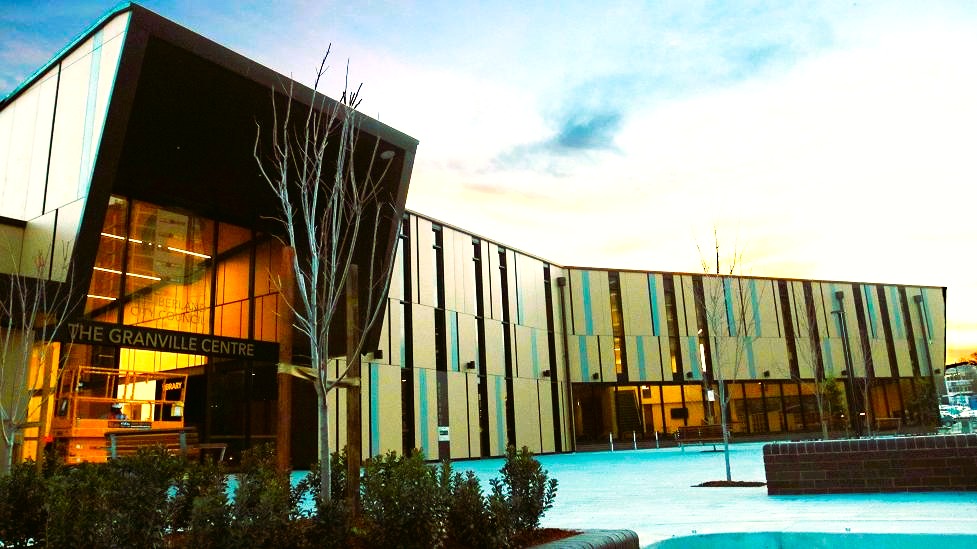 Granville Community Centre
The development includes a Library and Regional Arts Gallery with a Youth and Community Centre, which are integrated with the existing pool, parks and outdoor recreation facilities at Granville Memorial Park. The works included demolition of existing structures, installation of flood mitigation, Aboriginal and historic heritage investigation, site remediation, and connection of the new building with the existing swimming pool facility. New landscaping and outdoor facilities as well as additional car parking also formed the scope of works.
The Granville Centre is Cumberland Council's largest facility and has been designed to be a vibrant meeting place of community activity. The new building includes the library, gallery, community hall, multi-purpose rooms, café and youth facilities. The redevelopment of the 2.3ha site also included a playground, multi-sports playing areas and basketball court.
The history of the site and its heritage became the theme of the architectural plans, speaking to the importance of different uses of the site over its history; tweed manufacturing, yarn making, brick making and the location of one of the first Olympic sized pools in Sydney, This layered story runs through the concept for the building shape, layout and physical, material presence.
The selection of materials, their textures and tactile perception emerged from community discussions and were embedded in the facade with a selection of colours, warm tones and soft textures that are intended to create a sense of inclusion, comfort and wellbeing. The Granville Centre project showcases an open, inviting building which has already become a focal point and the heart of Granville living.
Like reading about our projects?
Contact us to discuss your proposed development and find out how we can deliver outstanding results for your development.