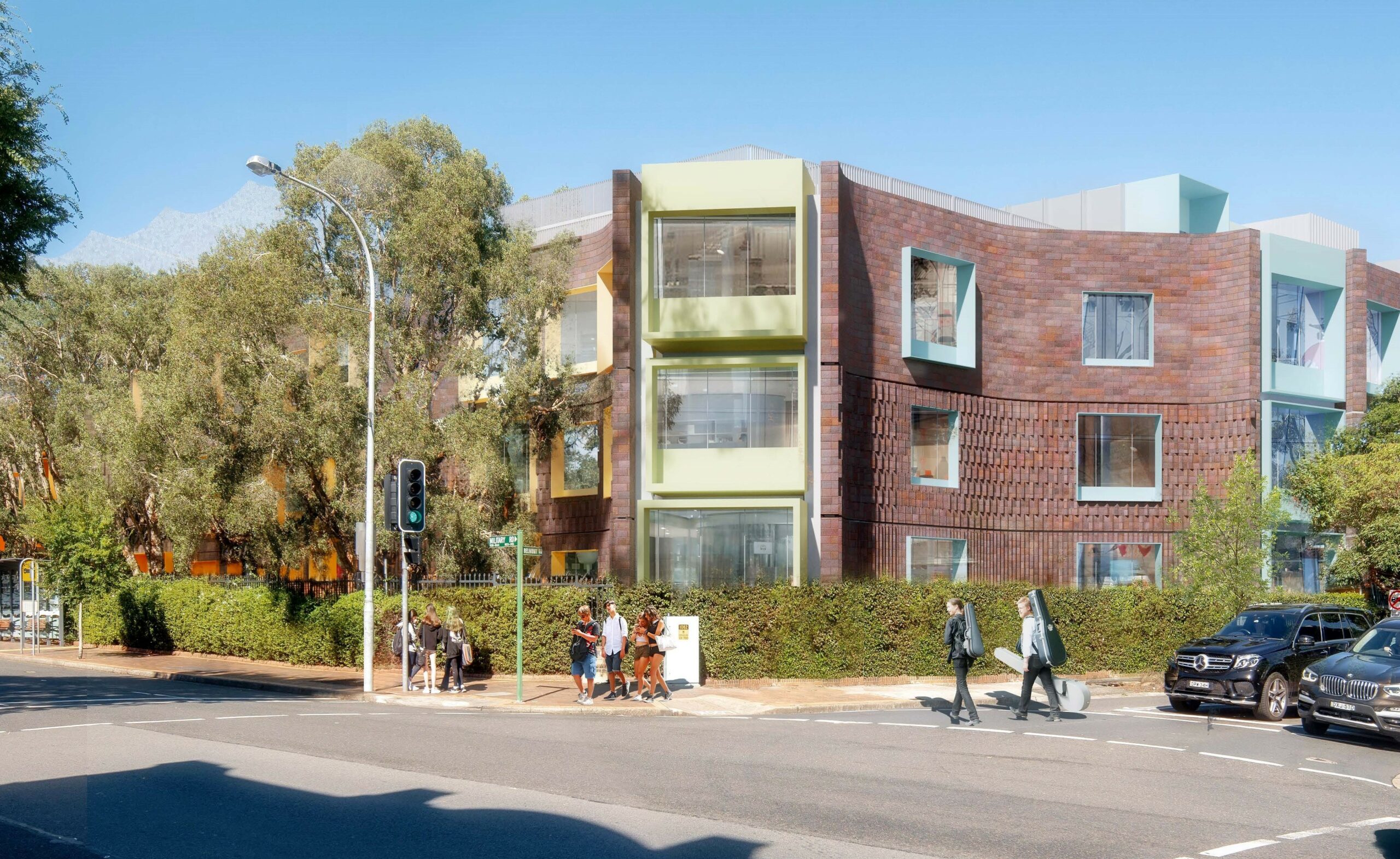 Mosman High School Development
The Department of Planning, Industry and Environment approved the Mosman High School upgrade SSD application in August 2021. The development created new administration and staff facilities, a library, a multi-purpose gym and performance hall, 16 flexible learning spaces, canteen facilities and an outdoor rooftop play space.
MBC Group were appointed as Crown Works Certifiers for the project and peer reviewed BCA reports completed by the BCA consultant. As well as managing the SSDA process we were responsible for the issuing Crown Works Certificates and Completion Certificates. Fire Engineering Performance Solutions were used by the design team to omit some expensive and onerous BCA requirements such as spandrel protection and smoke exhaust to the performance hall.
This was an interesting project due to the tight space constraints on site, with demolition works taking place over two phases to reduce disruption to the school community. Phase one demolished Building B and part of Building E, and Phase two demolished Building C, making way for the replacement structure. The new school building connects to other existing buildings with elevated walkways.
Like reading about our projects?
Contact us to discuss your proposed development and find out how we can deliver outstanding results for your development.