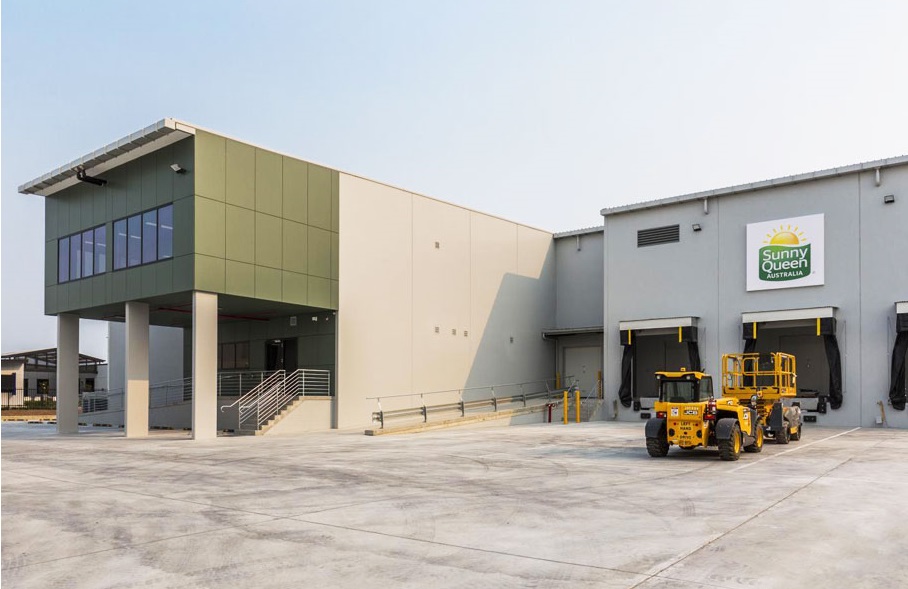 Sunny Queen Distribution Facility
The new temperature-controlled central logistics facility for Sunny Queen in Minchinbury required several engineering solutions for the sensitive storage of food produce. Frozen storage at -20C, egg storage at +8C and a chilled pallet store at +2C, with offices over two levels, made up the internal areas.
The building consists of a combination of office precast, insulated and onsite tilt up panels. The project delivery was also challenged by the need to construct over an existing Sydney Water sewer main. To overcome this a pile supported sewer bridging slab was used. Environmentally sustainable design considerations included the reuse of rejected heat from the refrigeration plant in the glycol heating system to prevent frost damage to the slab on ground.
MBC Group provided BCA consultancy and certification services from conception through to completion. The design issues encountered were due to the specific site characteristics and client requirements, which were resolved by design modifications and addressing the Performance Requirements of the BCA.
Like reading about our projects?
Contact us to discuss your proposed development and find out how we can deliver outstanding results for your development.