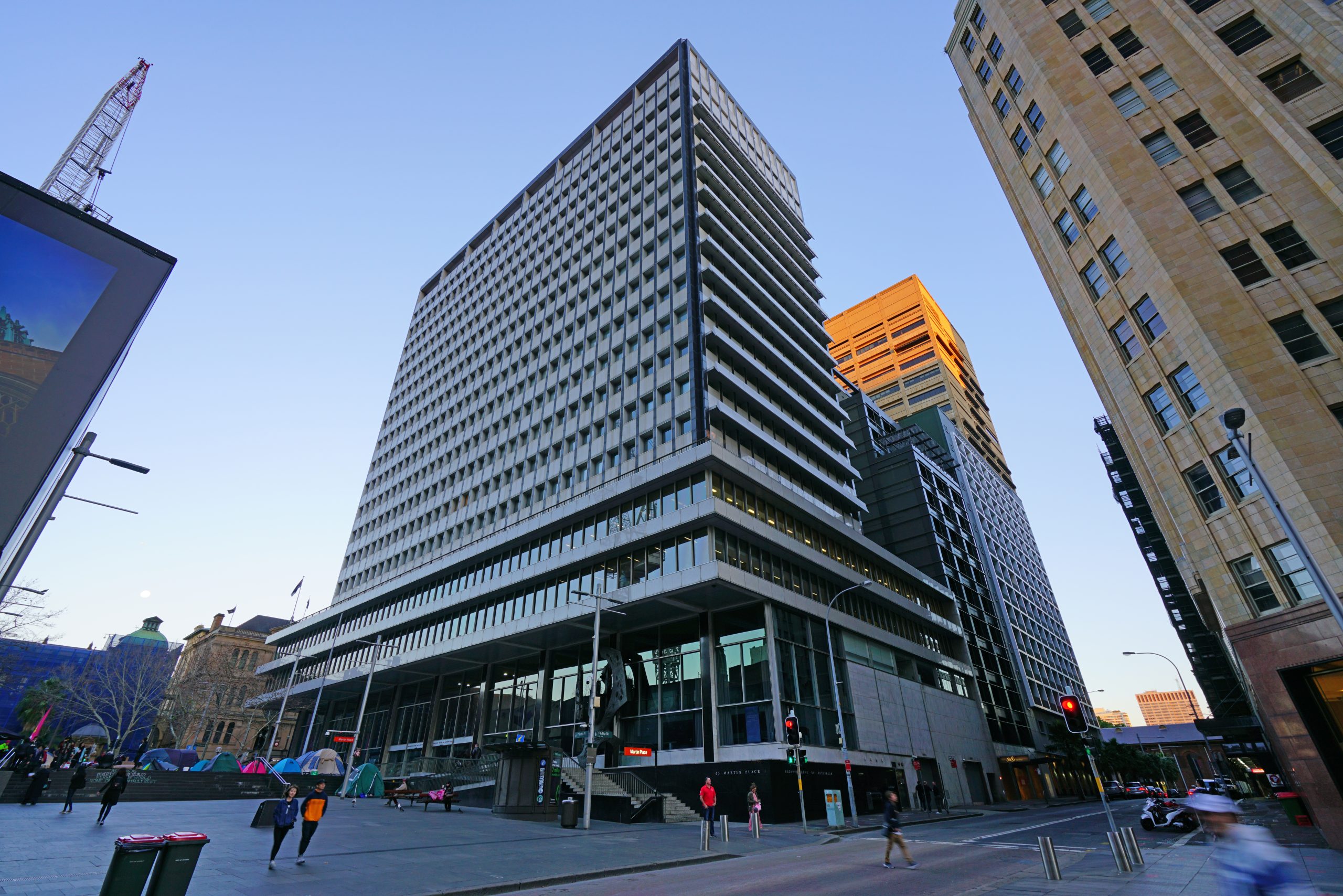 Reserve Bank of Australia
SAVILLS PROJECT MANAGEMENT
In 2013 the Reserve Bank of Australia (RBA) initiated a program aimed at investigating their workplace needs and whether their Head Office Building (HO Building) located at 65 Martin Place Sydney, was fit for purpose, now, and into the future.
This building has been operating since 1964 and served the purposes of the RBA well, but as is the case with buildings of this age it has fallen behind current compliance standards in many respects along with building and infrastructure elements needing upgrade.
The intention was to substantially upgrade the existing building with a new spine accommodating services, amenities and fire stairs added to the south of the building. This was in addition to the renewal of the storeys from ground up, including the interconnection of some levels via circulation stairs.
MBC Group was engaged as the Certifying Authority to efficiently manage the Crown Development approval process including the development of an approval pathway strategy in order to accommodate design initiatives while achieving Regulatory compliance with the Building Code of Australia. MBC Group was responsible for the issuance of Crown Certificates and Completion Certificates for the multiple stages of the development.
Like reading about our projects?
Contact us to discuss your proposed development and find out how we can deliver outstanding results for your development.