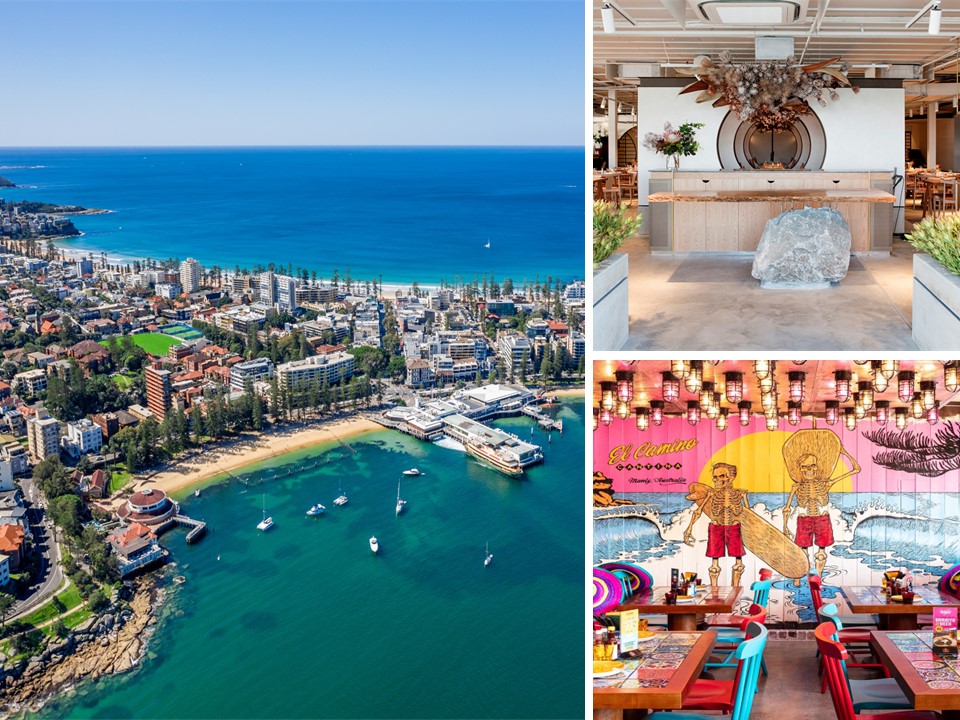 Sake and El Camino Restaurants
Manly Wharf underwent a $9 million upgrade and as part of this MBC Group were engaged to carry out the certification services for the internal fit out of two new restaurants constructed above the Wharf building. Sake boasts a brand new 295 seat restaurant along with the opening of El Camino's 365-seat restaurant. Our expertise was needed to navigate the heritage aspects of the building and ensure compliance with food standards.
This upper level restaurant at Manly Wharf shares the space with sister venue, Tex-Mex El Camino Cantina, but the two spaces couldn't be more different. The Japanese restaurant fills its indoor-outdoor space with wood and stone styling and traditional Japanese architecture courtesy of design team Luchetti Krelle. Harbourside, stairs up to Sake lead to a glass entry, the floral arch and the statement reception 'desk' crafted from a 2-tonne anthracite boulder topped with a cantilevered timber counter, producing a calm Zen-like feeling. In contrast, the El Camino Cantina is more reflective of Manly's surf and beach vibe with some 'Dia de Muerto' and vivid colours mixed in.
Like reading about our projects?
Contact us to discuss your proposed development and find out how we can deliver outstanding results for your development.