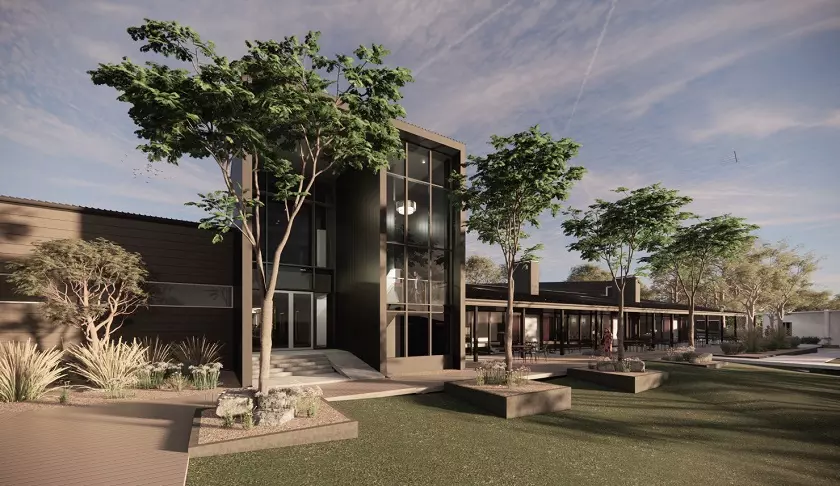 St John of God Hospital Redevelopment
6 new and 3 refurbished buildings
St John of God Richmond Hospital is a part of St John of God Health Care, one of the main Catholic healthcare service providers in Australia. The $60 million redevelopment of the hospital will deliver a modern mental healthcare facility that builds connection, improves lives and transforms the way care is provided. The historic Belmont House will become a highlight of the new campus. The works will feature four new two storey residential pavilions, a new garden pavilion and a wellness centre, plus the refurbishment of Belmont House, an administration building and the Xavier Building.
The result will be:
- 112 single occupancy rooms (previously 88 beds in shared rooms)
- Accommodation pavilions that are separate from treatment spaces to support clients to heal and recover
- A wellness centre containing a gym, an indoor pool and other essential facilities supporting physical and mental health (opened August 2023)
- Preservation of the historic Belmont House
MBC Group were proud to be appointed as Accredited and Principal Certifier for the project, providing input to the project team on statutory approvals, construction compliance, commissioning and occupation.
Like reading about our projects?
Contact us to discuss your proposed development and find out how we can deliver outstanding results for your development.