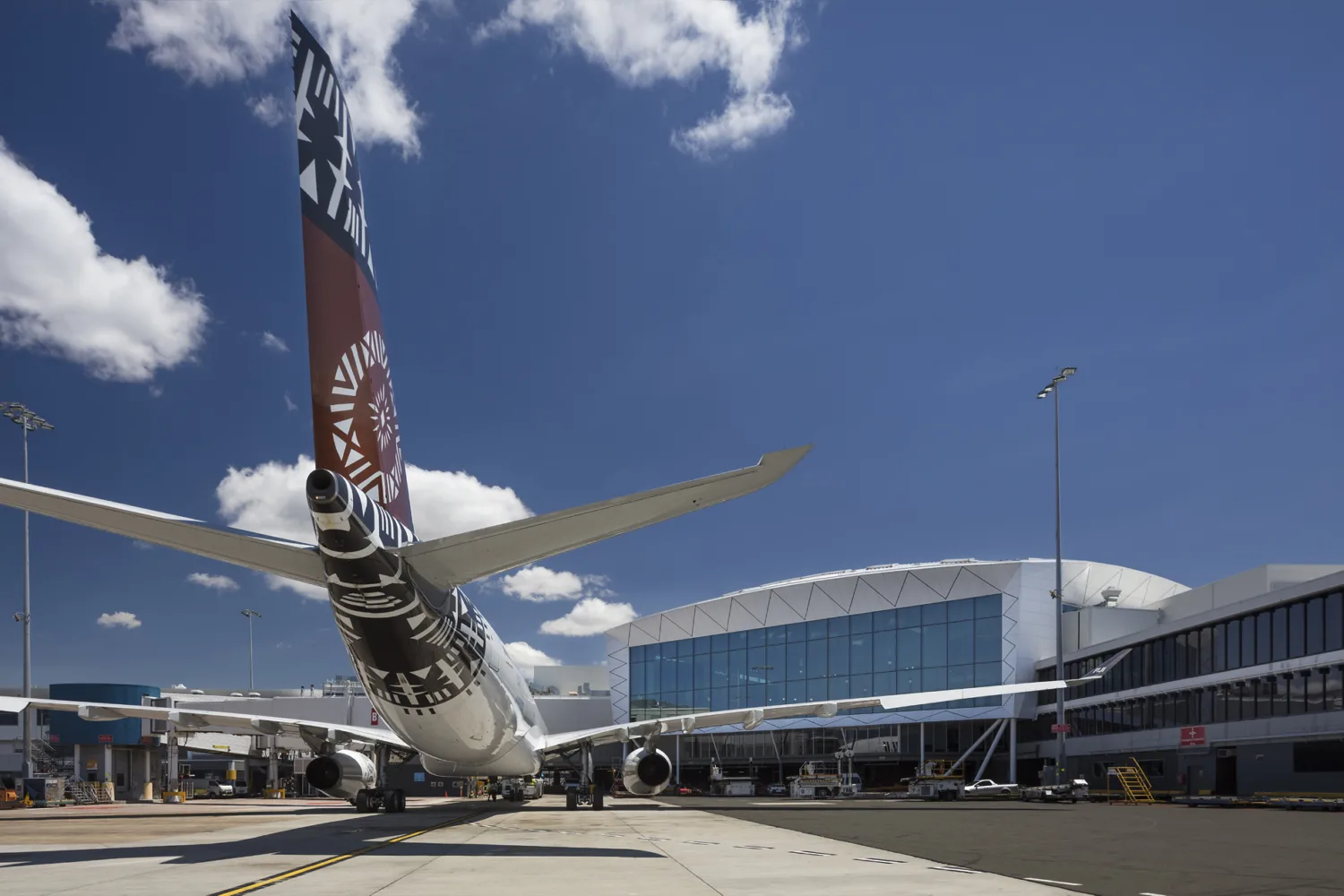 Sydney International Airport – T1 Southern Expansion
The southern expansion of Terminal 1 at Australia's busiest airport incorporated a new automated check-in counter and a new building for baggage handling. Works also included future proofing the existing building to enable eventual development of a new hotel above the terminal. Prior to the construction of the new baggage handling building, enabling works were required to be undertaken to facilitate the operations of the airport during construction of the new building. These aimed to resolve key interfaces with Airport Operations to allow the main works to start seamlessly and address the requirements of Australian Border Force security protocols.
The site was on the South-West end of Sydney Airport International Terminal T1. The enabling works included:
• Service relocation
• Airfield parking & road design
• Realigned Arrivals Court Road including interface with Taxi system
• Relocation of and airside access gate 25 (Building 2)
• Landslide trolley return
• Virgin Australia seamless facility including new bus bays, access paving and canopies (Building 1)
As the BCA Consultant, Building 1 was assessed as a standalone structure (non-habitable building), independent from the main building. The scope of works also considered and assessed the minor extension of the main terminal building. Building 2 was assessed as a standalone security building known as the new Gate 25. The deliverables for MBC Group were:
• Review of architectural design and provision of ongoing advice
• Preparation of BCA Assessment Report for D&C tender documentation
• Final BCA Assessment Report for detailed concept design
Like reading about our projects?
Contact us to discuss your proposed development and find out how we can deliver outstanding results for your development.