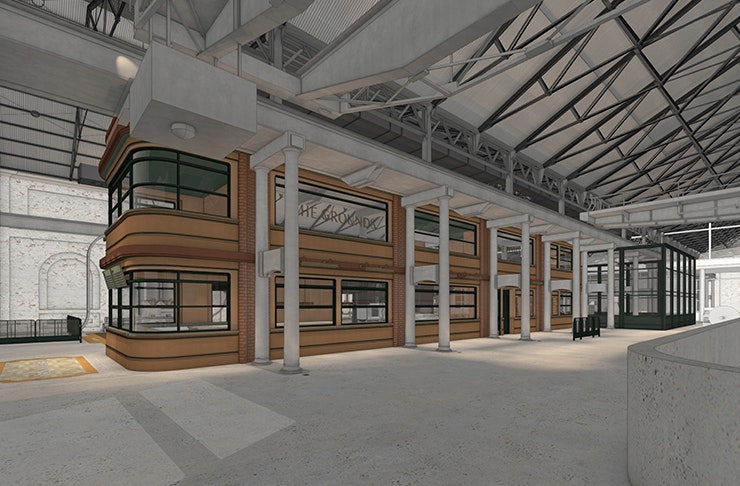 The Grounds
Located within the old locomotive workshops at South Eveleigh, The Grounds of South Eveleigh will comprise two venues; coffee lovers will no doubt head straight for The Grounds Coffee Roastery. This state-of-the-art industrial coffee facility will give guests access to the whole bean-to-brew process rather than just the finished product. As well as making coffee, baristas will offer tours and coffee workshops. Alongside the Roastery will be The Eveleigh, which will blend the elegance and sophistication of the golden age of steam with modern and sleek architecture. A balcony and staircase for grand event entrances, stunning vintage chandeliers and touches of marble and brass throughout will make this another Instagram-worthy destination.
MBC Group were pleased to be engaged for further building certification work at the locomotive workshops, extending our experience around adaptive re-use of heritage buildings (having previously worked in the same location for an office conversion). In this case the LWS 002 (Bay 4a) & 003 (Bay 3) were being converted to the café/dining area and function centre formats mentioned above.
Further to the project in South Eveleigh, we were also engaged by The Grounds – Alexandria, for minor works on improving the site of the original business.
Like reading about our projects?
Contact us to discuss your proposed development and find out how we can deliver outstanding results for your development.