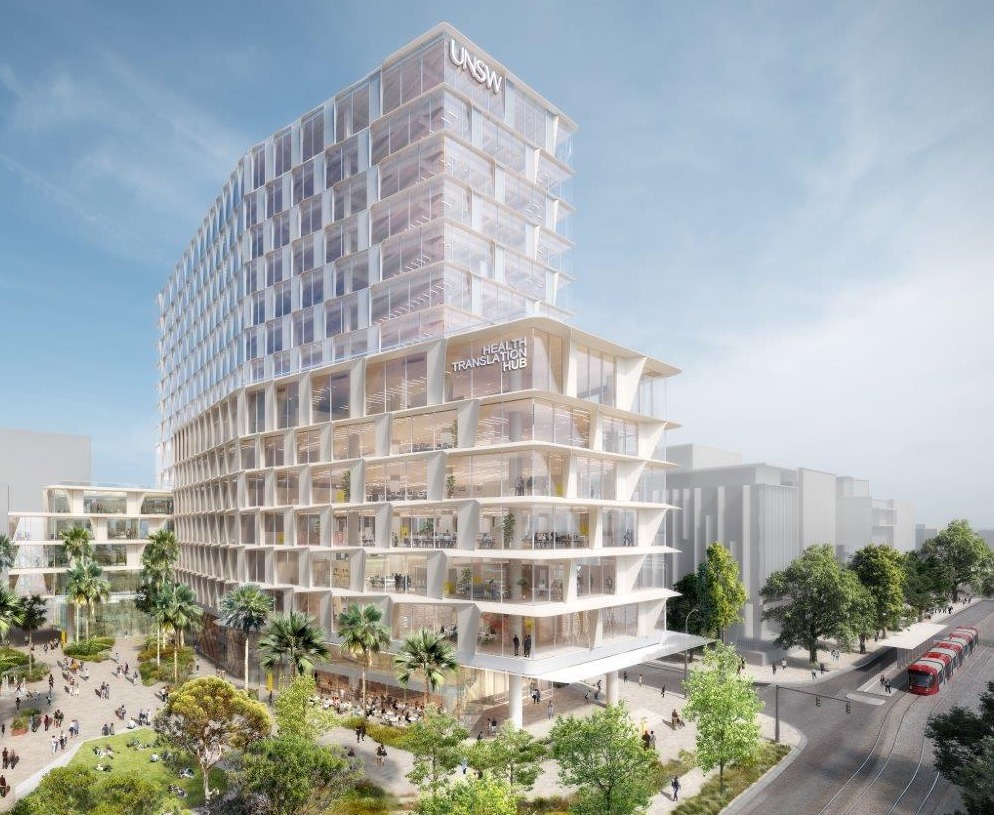 UNSW Health Translation Hub
The new 15-storey Health Translation Hub brings together educational and medical researchers, clinicians, industry partners and public health officials. It will promote the rapid translation of research, innovation, and education into improved patient care, delivering better health outcomes to the community. The project forms an integral part of the establishment of one of Australia's pre-eminent health precincts.
Built around public health facilities, and a significant $1.5 billion investment from NSW Government, the precinct will attract further investment and new tenants in the strong health, education and research sectors. Hansen Yuncken are engaged as the design and construction partner, and Architectus as lead architect. The development will target industry leading ESG objectives that include a 6-Star Green Star Rating, net zero carbon emissions, full electrification, 100 per cent renewable energy, PV solar installation and a 5.5 Star NABERS Energy rating.
The new building will include:
- Purpose-built spaces for researchers, educators, and industry partners to work alongside clinicians
- Education, training and research rooms
- Clinical schools for Women's and Children's Health, Psychiatry and the Prince of Wales Hospital
- Ambulatory care clinics
- Support facilities including retail premises
- Over 2,500 m² of publicly accessible open space for staff, students, patients and the community
MBC Group were pleased to be engaged to provide certification services covering design development, document reviews, site inspections and issuance of certificates.
Like reading about our projects?
Contact us to discuss your proposed development and find out how we can deliver outstanding results for your development.