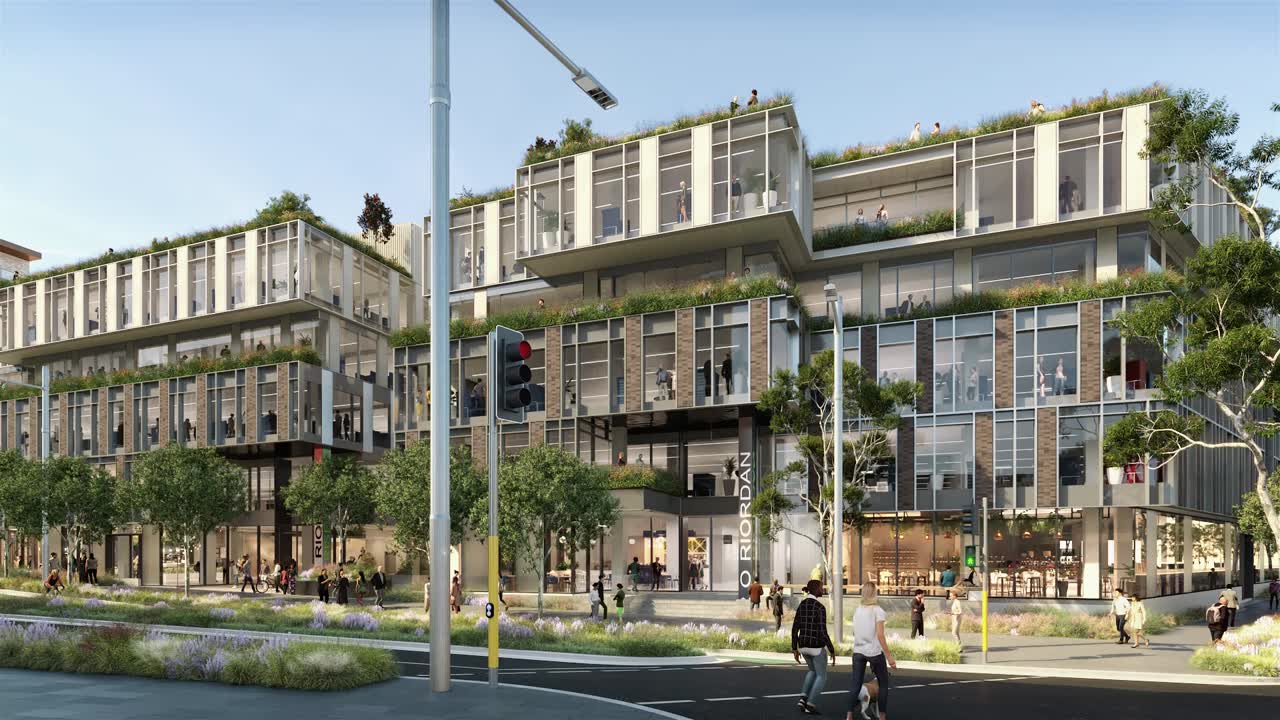 22 O'Riordan Street
Situated on a new tree-lined street in Alexandria, this development signifies the post-pandemic evolution of the workplace by creating a ribboned walkway connection with an abundance of natural light that reaches every floor. The entire development will be focused on unlocking human potential with light-filled spaces, indoor-outdoor working areas and wellbeing facilities. The spaces are designed to stimulate the senses from a greater sense of calm and focus to feeling more energised and well.
The connectivity applied to the offices is to be replicated in connections to the local urban space. Part of this approach is to reach out to the street network via a new laneway through the building in a permeable and inclusive way. This brings a new visual and active destination to the street, breaking down the barrier between public space and the new development.
MBC Group were pleased to be engaged for BCA consultancy in a development including two open atriums which will need to be addressed through fire engineering. With a green wall divider this new development requires careful consideration to achieve NCC compliance.
Like reading about our projects?
Contact us to discuss your proposed development and find out how we can deliver outstanding results for your development.