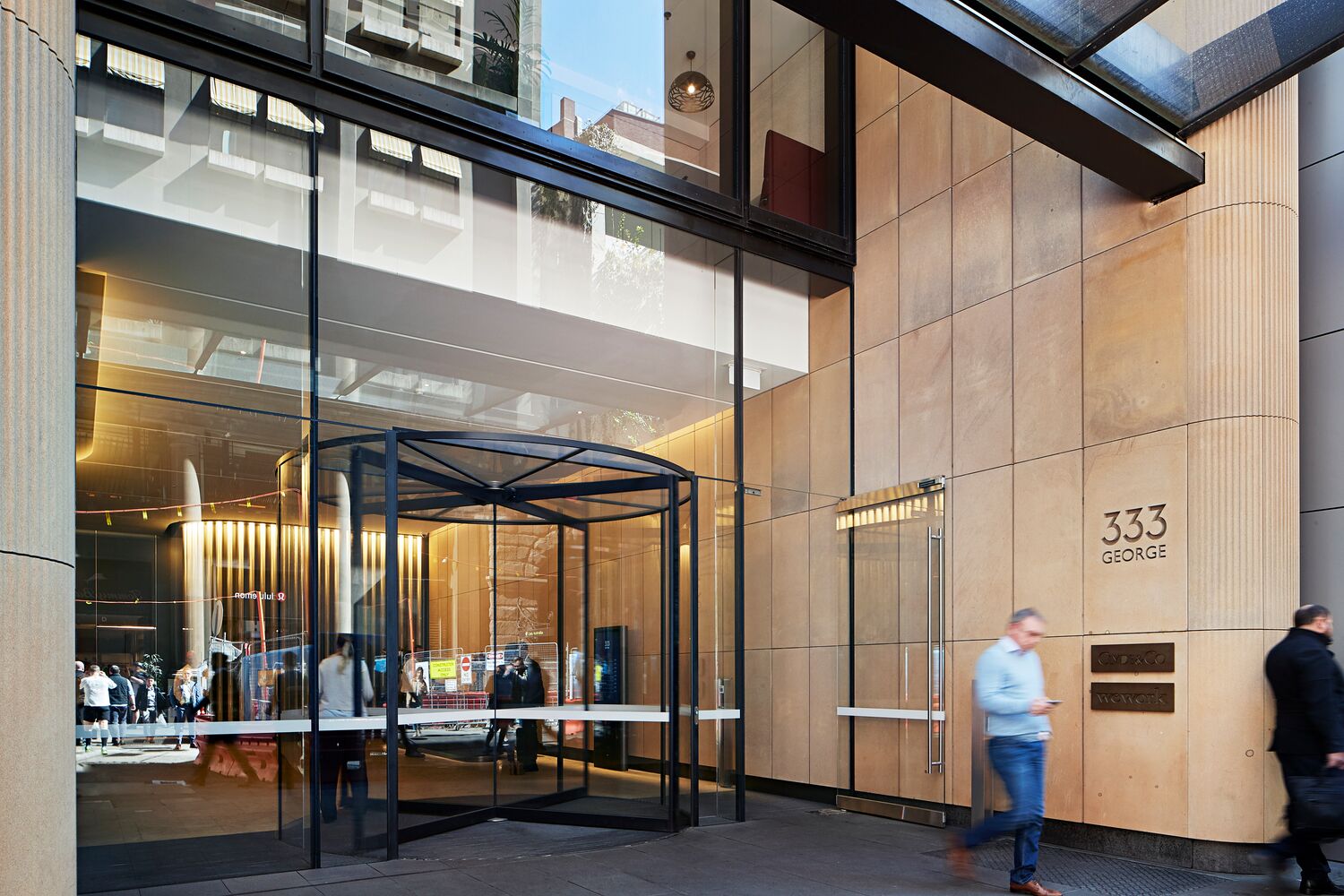 333 George Street Sydney
16-storey mixed-use development
The Project
Charter Hall appointed MBC Group as the Accredited Building Certifier and Principal Certifier for the 333 George Street development. The project comprised the demolition of existing buildings at 331 and 333 George Street, followed by the construction of a 16-storey mixed-use development. The majority of the development is office space, with retail spaces located on the lower ground, ground and first floors and two basement levels with ancillary carparking and services.
The Solutions
MBC Group worked closely with Charter Hall to ensure each phase of development maintained compliance with the relevant legislation and Building Code of Australia (BCA). Fire safety was a key component of this project, with performance-based solutions developed to ensure the design and construction of the building facilitated the operations of the fire brigade and the safe egress of building occupants in the event of a fire.
Matters relating to fire resistance, zone pressurisation and sprinklers were discussed with Fire and Rescue NSW. Additional strategies, including the location of the fire control room and hydrant booster access, were reviewed to ensure compliance with the performance requirements was achieved
The Outcome
The end result was a visually stunning building in Sydney CBD, which can adapt to the city's changing needs while maintaining compliance with building regulations. The client was grateful for the professionalism of our Certifiers and fast turnaround of building advice, which achieved the best possible outcome for the development. 333 George Street is now one city's largest and most unique outdoor office spaces, designed to allow for collaborative meeting spaces and social interaction. With 15-levels of A-Grade offices and 5-levels of cascading rooftop terraces, the structure provides an inspiring and innovative environment, creating a dynamic, productive and healthy workspace.
Like reading about our projects?
Contact us to discuss your proposed development and find out how we can deliver outstanding results for your development.