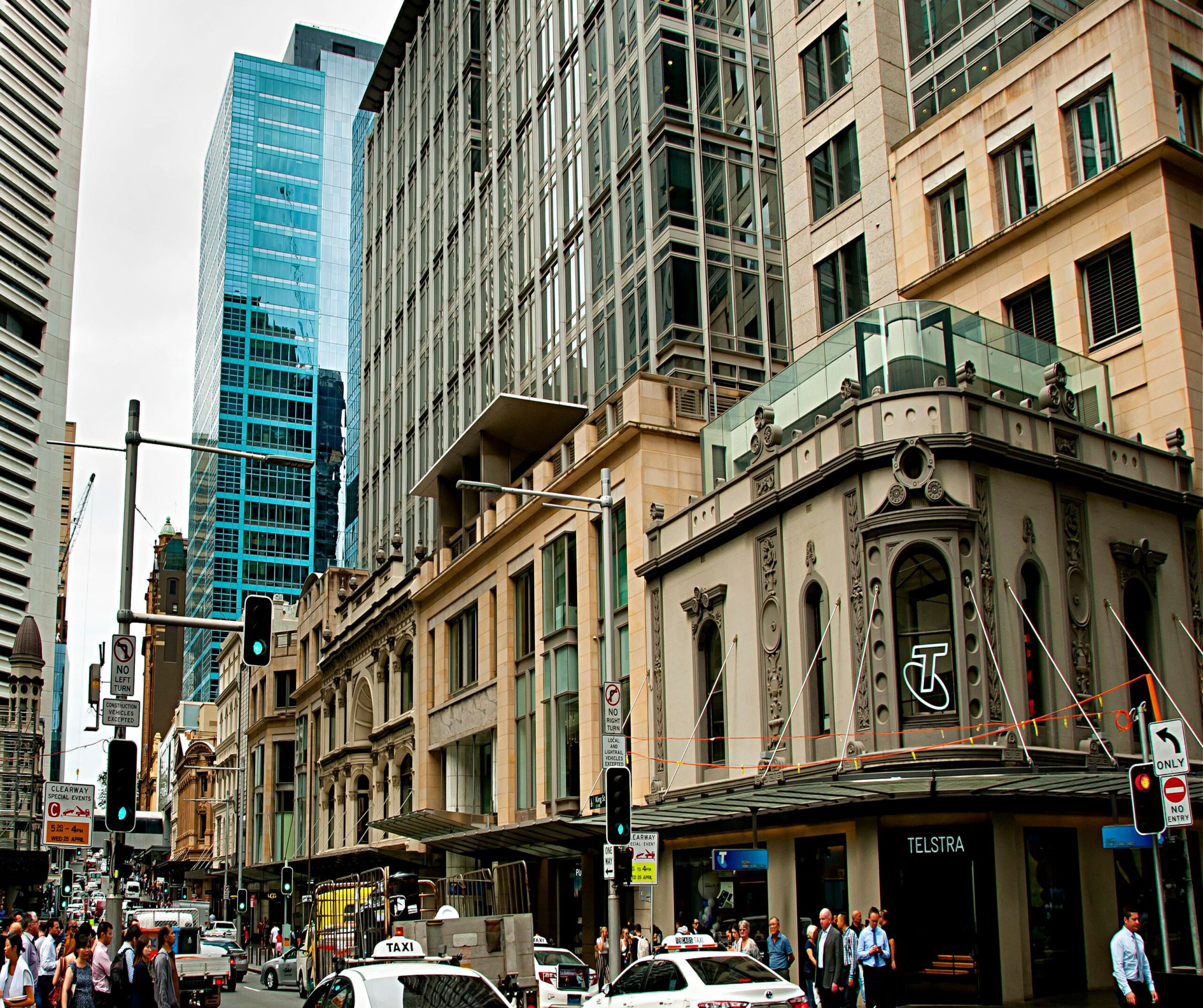 400 George Street, Levels 11 – 16
The home of Telstra's Sydney CBD store, this office and retail building has been extensively renovated over the last eight years. The tower is close to major public transport links as well as being closely positioned to some of Sydney's best cafes, restaurants, bars, and retail amenities including Pitt Street Mall, The Strand Arcade and QVB.
MBC Group were engaged to provide certification services for CBRE as part of the continuing investment in what would seem to be a straightforward fitout for the office levels, but it developed into a particularly complex project. Through a CDC application we were assessing six levels from 11-16 covering almost 10,000m² in total. Some non-compliances picked up in the original design required significant coordination by Henry Beard (project lead for MBC Group), between the various stakeholders; our client, architect Nettleton Tribe, project manager FDC, fire services designer Arup, and access consultant Morris Goding. As part of our assessment, a Fire Engineering Report was required to permit extended travel distances between alternative exits. This was an issue that was resolved with the client, as the layout of the floor was recently constructed under a previous version of the NCC which passed the design of the building core. We identified a non-compliance with the base build layout and ensured this was addressed under our approval.
Furthermore, the works associated to this CDC commenced while we were also managing another project that was underway in the same space. This involved the construction of new interconnecting stairs between Levels 11-13. A problem arose from this, as some open penetrations on these levels created by works to the services under the CDC, prohibited the commissioning of the mechanical ventilation system. This was resolved by issuing the OC for the interconnecting stairs, subject to the ventilation system being retested and signed off at the OC stage of this project. Due to the complexity of services within the building, the approved fire services design was changed to avoid potential clashes with other services, so a modified CDC had to be issued. At the request of the client a NCC report was submitted prior to CDC issuance, demonstrating that compliance with the NCC had been achieved in the design of the new works, and a second NCC report will also be completed prior to the OC being issued.
What seemed to be a simple office fitout developed into a complex project to manage, but from Henry's perspective he gained greater confidence in dealing with clients, leading meetings and his own technical ability. Throughout this he maintained very positive relationships with the project stakeholders, which speaks to MBC Group's core values; respectful, collaborative, personable and proactive.
Like reading about our projects?
Contact us to discuss your proposed development and find out how we can deliver outstanding results for your development.