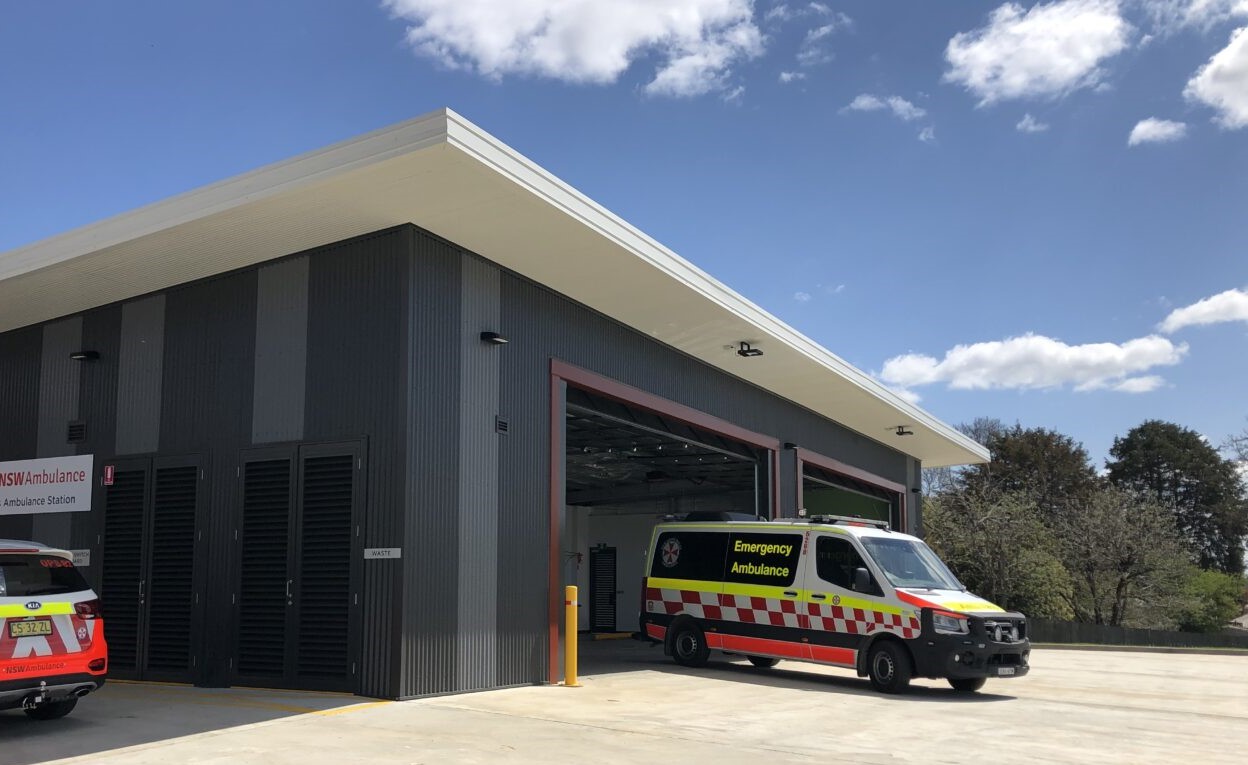 Ambulance Healthcare Services
1,100m² (Woy Woy), 1,161m² (Mudgee) and 1,167m² (Coffs Harbour)
As part of the NSW Government's $232 million Rural Ambulance Infrastructure Reconfiguration (RAIR) Program, Woy Woy will benefit from a new ambulance station adjoining Woy Woy hospital. The RAIR program represents the largest single investment in the history of NSW Ambulance. The new station will ensure local paramedics have the latest facilities to deliver local emergency care needs and relocates the existing Ettalong Ambulance Station to the hospital. In addition to the Woy Woy station Patterson Building Group engaged MBC Group for their projects in Mudgee and Coffs Harbour.
NSW Ambulance and HINSW worked together to identify the locations, using best practice modelling to determine the most suitable places for mobile emergency care in the region. The new stations feature;
- internal parking for emergency ambulance vehicles
- administration and office areas
- training and meeting rooms
- external wash bay
- external on-site staff parking
- logistics, storage area and a gym
MBC Group were engaged to provide Crown Approval services, covering NCC assessments and report, issuing a Crown Works Certificate, conducting the final Inspection and issuing a NCC completion statement.
Like reading about our projects?
Contact us to discuss your proposed development and find out how we can deliver outstanding results for your development.