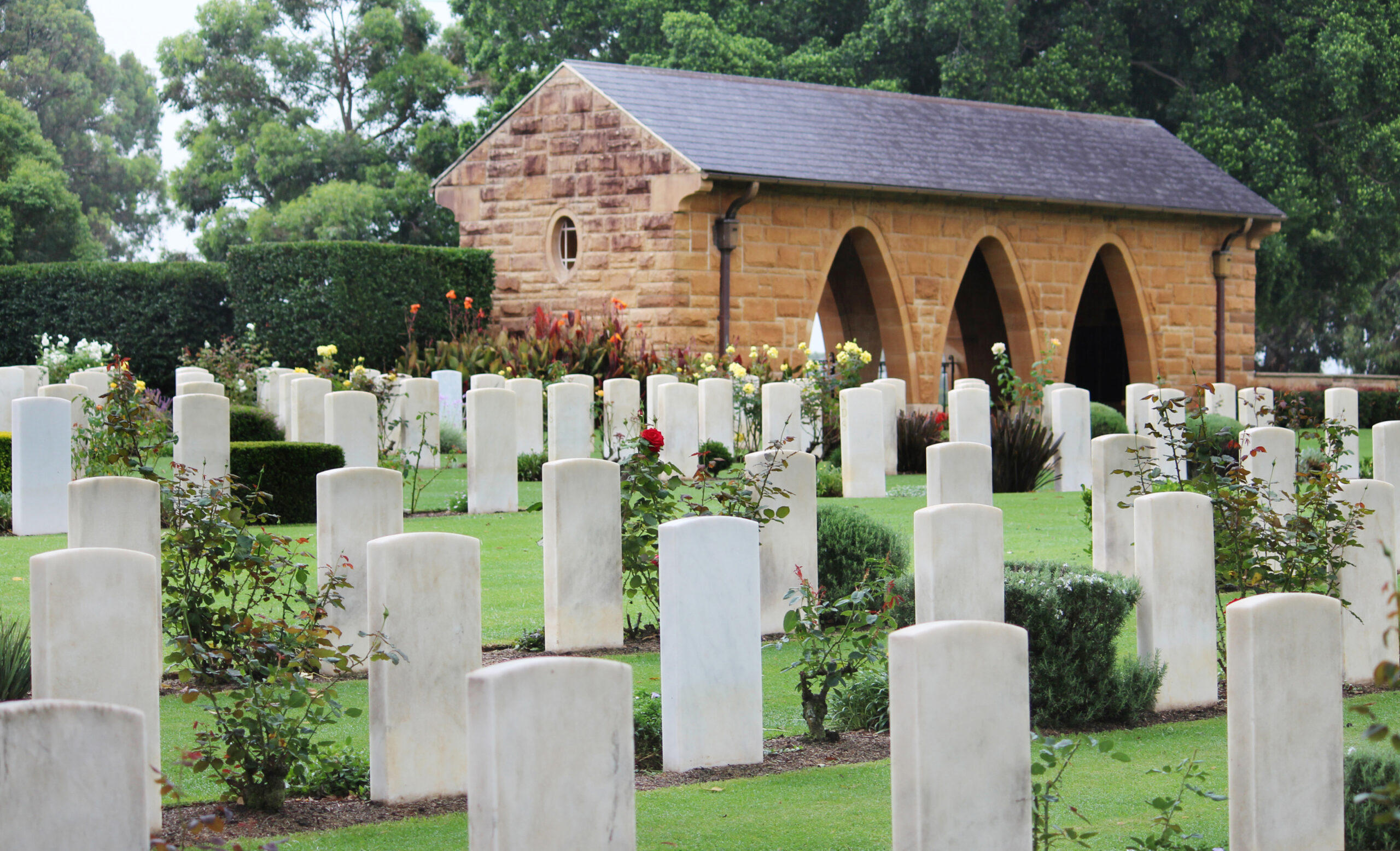 Mausoleum of The Holy Way
NORTHERN METROPOLITAN CEMETERIES TRUST
Set on 145 acres of grounds, Macquarie Park Cemetery and Crematorium has been serving the North Sydney community since 1922. In this project first for MBC Group, we were engaged to provide certification for the construction of a single storey mausoleum with 660 crypts and vehicle access (completed under Stage 1 OC) and 5 family vaults, an amenity building for the mausoleum, landscape works and accessible vehicle parking (delivered under Stage 2 OC)
The Mausoleum of The Holy Way has been designed as a semi-open space to complement the surrounding area and will provide a sanctuary for remembrance, worship, and quiet reflection. As well as the above ground crypts and family vaults there will be columbaria spaces for ash internments and a courtyard with water features at the entrance of the complex. High ceiling levels and the use of stone and other natural finishes lend the building a quality and sustainable feel. Artistic elements include integration with the existing Stations of the Cross statues as well as spaces for display of public artworks.
Construction was impacted by the global pandemic, but is now on track for completion in 2022. A staged OC approach had to be adopted as some of the crypts were needed prior to completion of the overall site. This portion of the works was issued with its occupation certificate to enable early use ahead of the completion of the remaining works. Keeping in mind the sensitive nature of availability, our team led by Henry Beard did an excellent job of simplifying what had become a convoluted and complex job due to interruptions in the construction schedule.
Like reading about our projects?
Contact us to discuss your proposed development and find out how we can deliver outstanding results for your development.