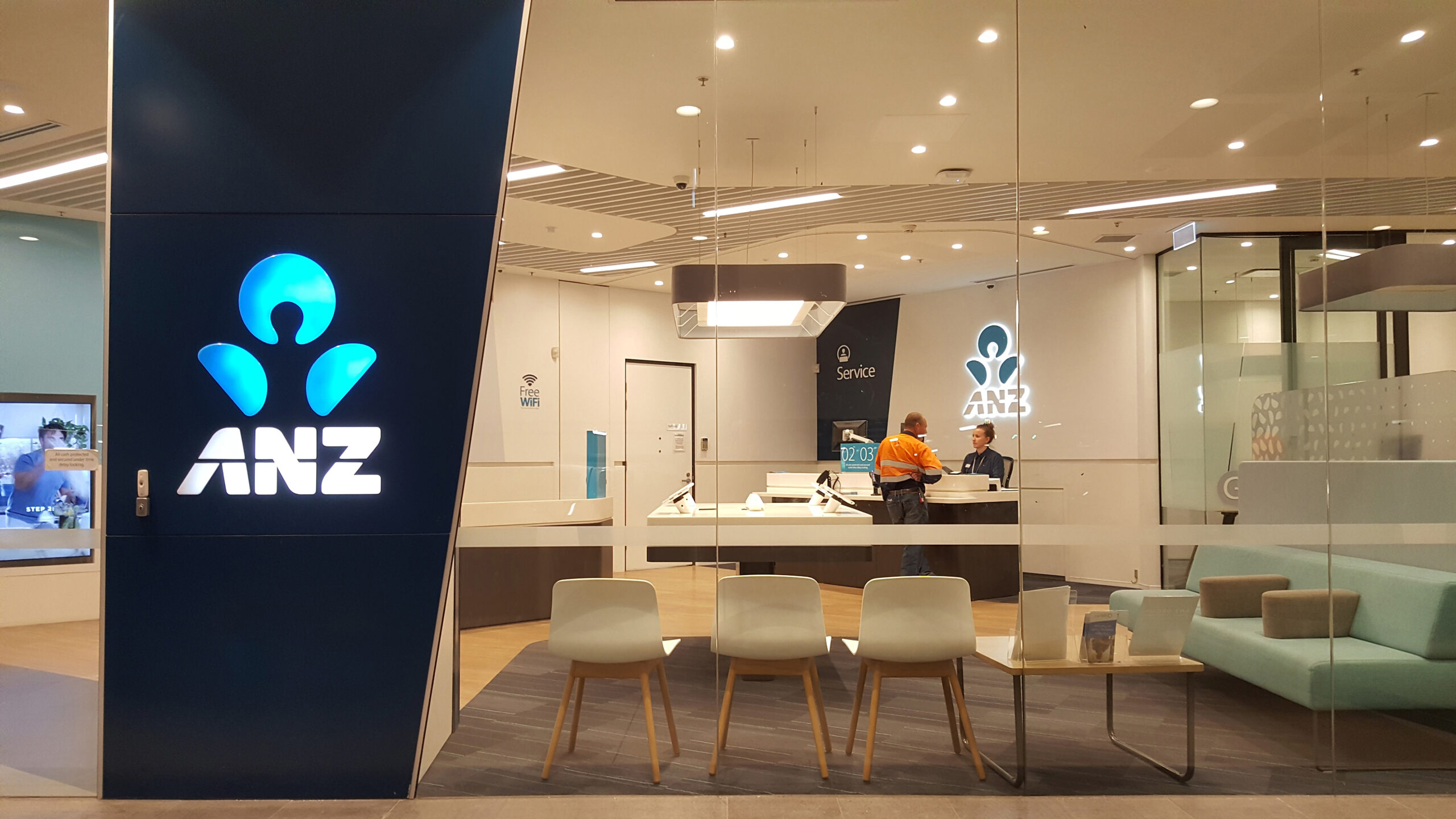 ANZ Bank Fitout Program
The traditional bank building, dating back over centuries in some cases, was often a distinctive landmark in towns and suburbs. There was a reason for having an imposing, solid, secure building as it reflected the security and presence banks wanted to project. However, the world has changed and what bank branches represent has changed. Although they still reflect the values and presence of the bank, how customers use branches has evolved, especially over the past few years. Less than 10 per cent of customers rely solely on branches for their everyday banking needs. That means banks must evolve the design of branches to keep up with how customers want to do their banking.
As part of a major refurbishment program, ANZ have rolled out upgrades of new and existing branches throughout NSW. The works consist mainly of demolition, designed fitouts and installation of new external signage and associated shopfront works. New branches and ANZ Plus stores are created from a simple kit of modular parts that come together in situ. The modular design provides the flexibility to adapt spaces quickly and cost-effectively to the future needs of customers and staff. It also allows for the re-use of components, either in the existing branch footprint or elsewhere. The new designs mean that ANZ can re-use three quarters of all the materials again for another location. Over time, a stockpile of parts will build up, meaning that future fitout designs can incorporate what is readily available. On-site construction time and wastage is also reduced, and spaces can be easily adapted by rearranging or replacing components or entire assemblies in response to new customer needs and technologies.
Brightly coloured facades pose a particular problem for branches sited within existing retail shops that are located in heritage conservation areas. Those branches require the submission of a DA application through Council for any works associated with the shopfront and signage. When a site is located within a heritage conservation area, Council are reluctant to approve the standard ANZ branding and extent of signage mentioned above. MBC Group ensure potential problems are identified up front to minimise delays to current programs and therefore eliminate unnecessary increases in project budget. Clear and concise advice is provided to the client, which assists in aiding the momentum of the project and helps to avoid problems from developing in the conceptual stages. Since 2015 we have been engaged by Lendlease to provide certification services for over 90 branch developments and fitouts, leading to consistent approval pathways and an ever-growing body of knowledge for ANZ's rolling program.
Like reading about our projects?
Contact us to discuss your proposed development and find out how we can deliver outstanding results for your development.