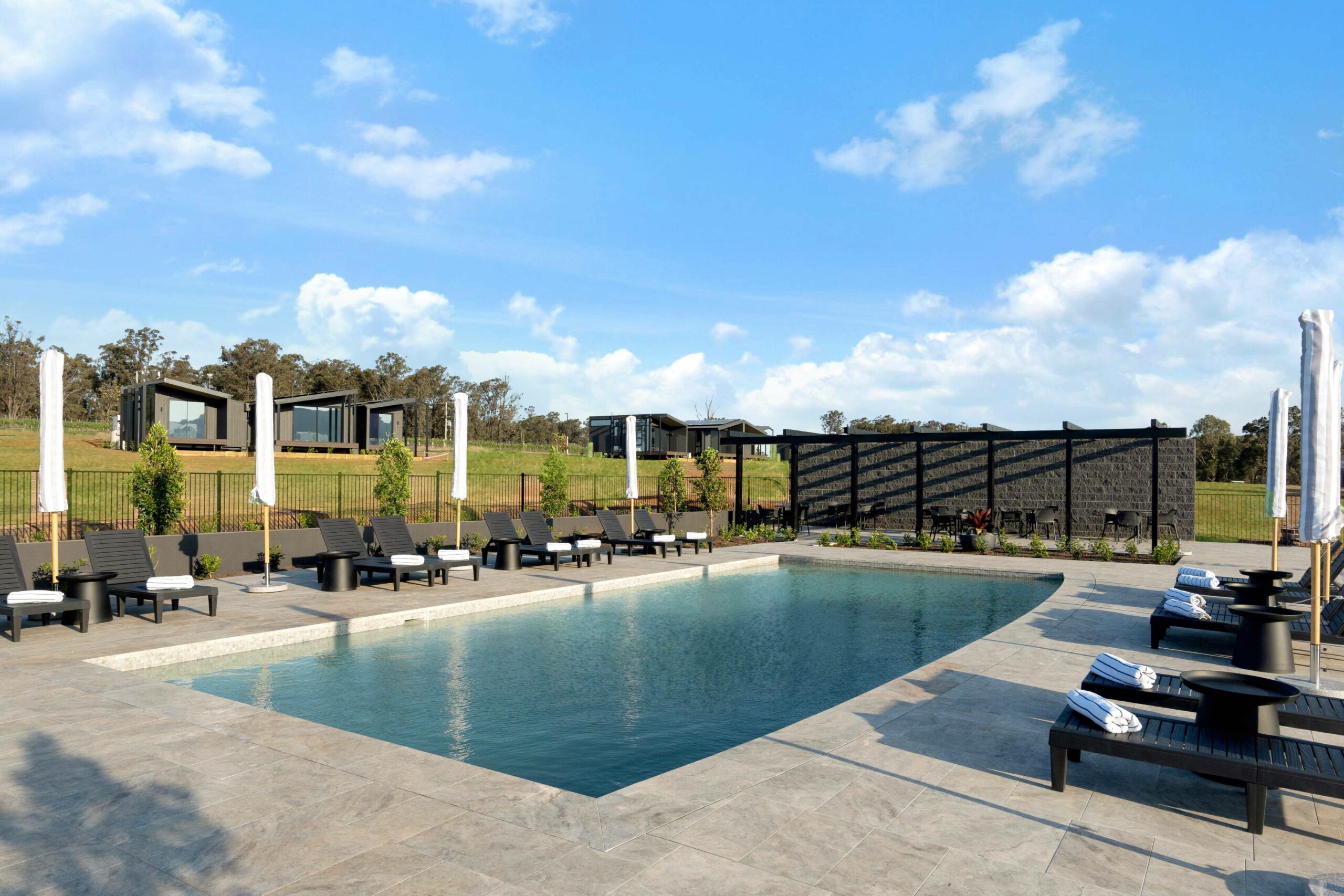 Lane Retreat (Bimbadgen Estate)
Mulpha has completed the construction of a 60-studio cabin retreat in the grounds of the Bimbadgen winery estate, located in Australia's oldest wine region. The Lane Retreat has been designed to provide accommodation that will complement the Palmer Lane wedding and events venue, and the winery and tourism offering at Bimbadgen's home vineyard on McDonalds Road. The property already had three sites for ceremonies and celebrations, and guests will now have access to a new luxury swimming pool and amenities, along with a bespoke store and pantry, and access to all the estate's tourism offerings.
The luxury, high end cabins are of modular design by Sydney firm Fenisi and were constructed off site with assembly in situ. As they are in bush fire prone areas (BAL 12.5) all cabins and associated landscaping have been carefully chosen to comply with AS3959, with the plantings also being of low flammability. The Lane Retreat is powered by in-built solar energy.
MBC Group are pleased to be engaged as Principal Certifier on this prestigious project that will boost tourism in the Hunter Valley. Our careful consideration was required to ensure a full DtS design solution, capturing any potential non-compliances up front.
Like reading about our projects?
Contact us to discuss your proposed development and find out how we can deliver outstanding results for your development.