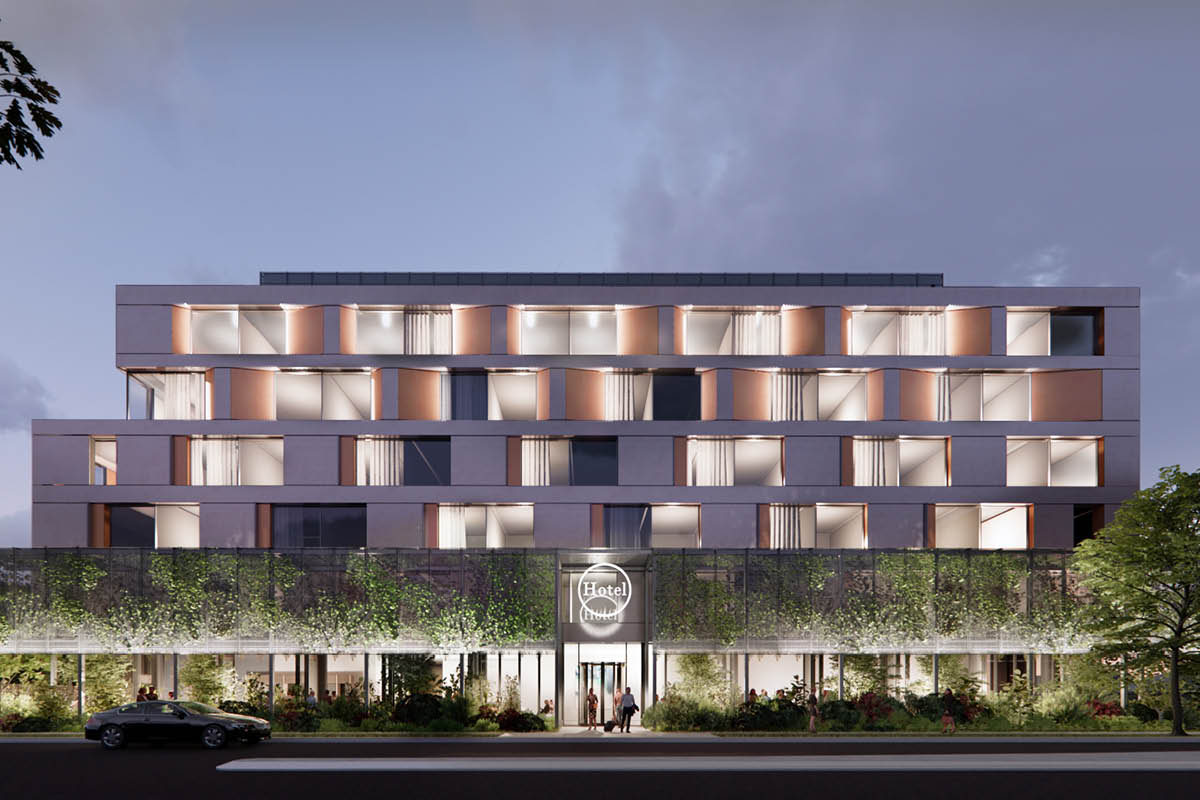 Nepean Hotel
The seven-storey, 140-bedroom hotel is built on the northeast corner of Somerset and Hargrave streets, near Nepean Public Hospital's multi-storey car park. It is being marketed as a 'medi-hotel' because of its proximity to Nepean Hospital and other medical facilities in the immediate area, aimed at pre- and post-­operative patients and their families, as well as the public.
The new hotel will contain a rooftop bar, dining and cater to approximately 320 guests. The ground floor will contain meeting rooms, the hotel gym, food and beverage space with both internal and external seating areas and a lounge and bar. Three lots at 28-32 Somerset Street will be consolidated to provide the 1,680sqm site needed to build the large facility.
MBC Group was selected as Accredited Certifier for statutory approvals, Principal Certifier for construction oversight, commissioning and occupation.
Like reading about our projects?
Contact us to discuss your proposed development and find out how we can deliver outstanding results for your development.