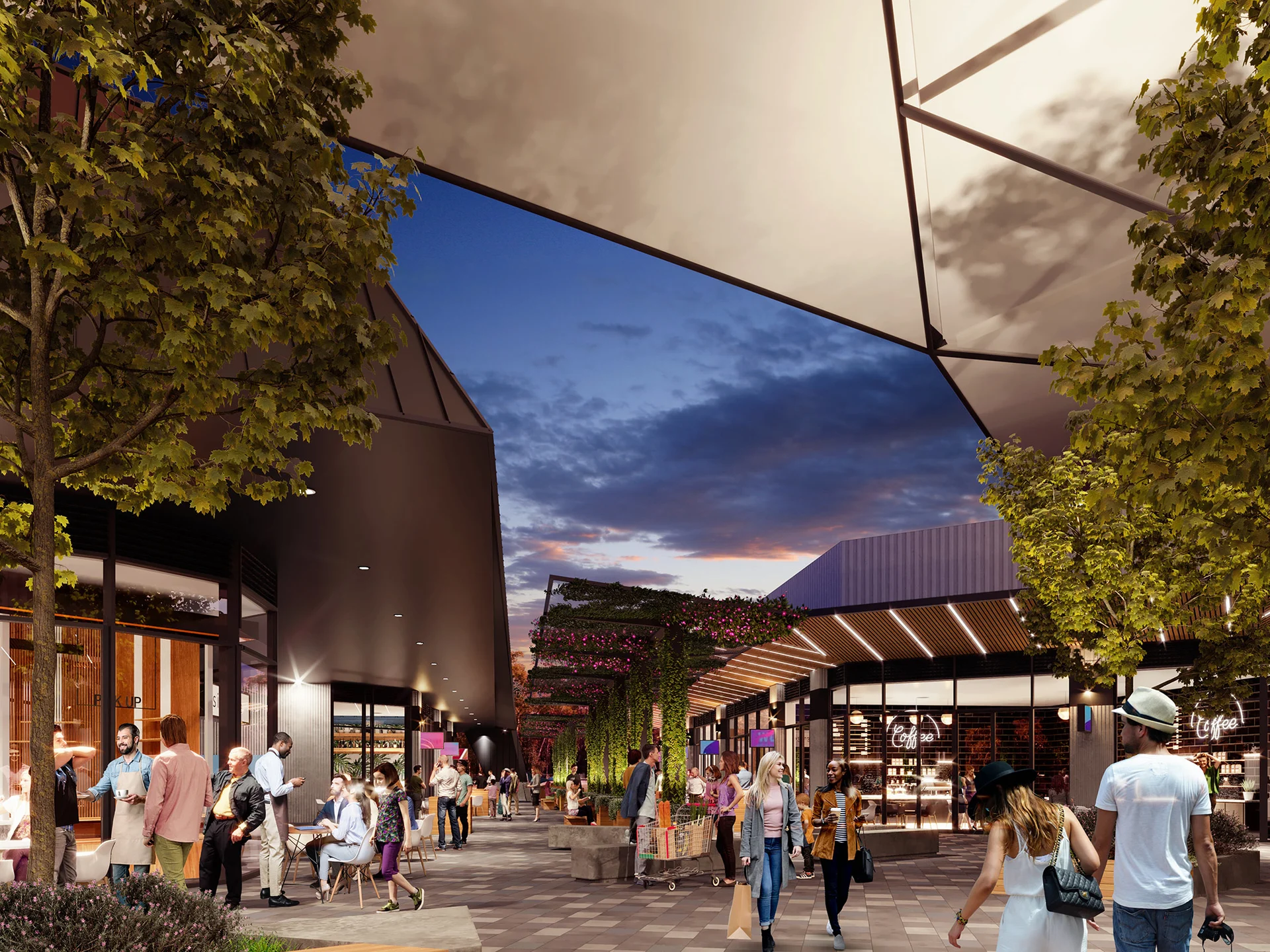 Carmel Village Retail Centre
Carmel Village is a new and vibrant mixed-use retail and commercial hub that provides a range of retail, business and community uses, serving the needs of those who live and work in the surrounding areas of Box Hill. The centre encompasses specialty retail shops, food and beverage, a medical centre and a variety of services, with over 10,000m² of retail and commercial space for about 30 tenancies. There is provision for over 500 car spaces for visitors and a village plaza fronting the retail and food premises brings a lively community feel to the precinct.
The architectural design draws inspiration from the surrounding landscape, featuring a distinctive 'origami structure' which forms the roof. The build required fire engineering to meet the design requirements, including fire compartments, a smoke reservoir and the creation of easements. MBC Group were pleased to be engaged to provide certification services covering design development, document reviews, critical stage site inspections and issuance of certificates for the base build and multiple tenancy fitouts. We are excited to see the next stages in the Box Hill master plan roll out after managing this building compliance program in time for the grand opening.
Architect: Group GSA
Project Manager: Artazan Property Group
Builder: Quasar Constructions
Like reading about our projects?
Contact us to discuss your proposed development and find out how we can deliver outstanding results for your development.