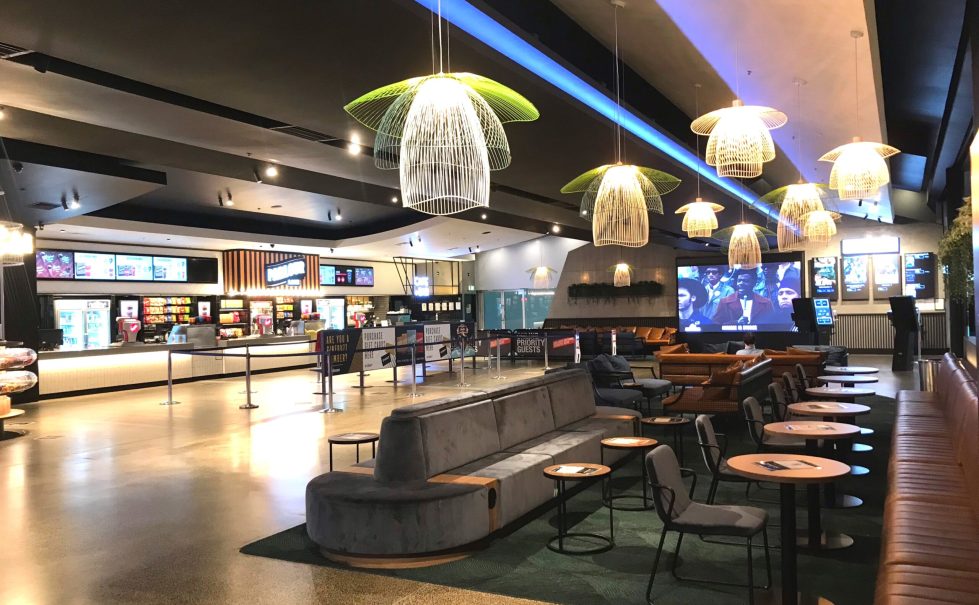 Event Cinemas Shellharbour
EVENT HOSPITALITY & ENTERTAINMENT
Shellharbour residents now have an improved cinematic experience. Event Hospitality & Entertainment have invested $2.5 million in an upgrade of the Greater Union Shellharbour Cinemas complex. The Illawarra is somewhat under served by modern cinemas, with just three outlets between southern Sydney and Nowra, the newest of which is this development.
MBC Group were appointed as Principal Certifier to provide services including a CC for construction and an OC on completion. The works covered eight auditoriums, a café, kitchen, ticketing area, entry lobby and toilet facilities. The refurbishment required a Fire Engineering Solution to permit a combustible external signage material to be located on external walls. A further solution was required to permit the omission of concealed fire sprinklers in the space below tiered seating in screens 2 and 3.
Like reading about our projects?
Contact us to discuss your proposed development and find out how we can deliver outstanding results for your development.