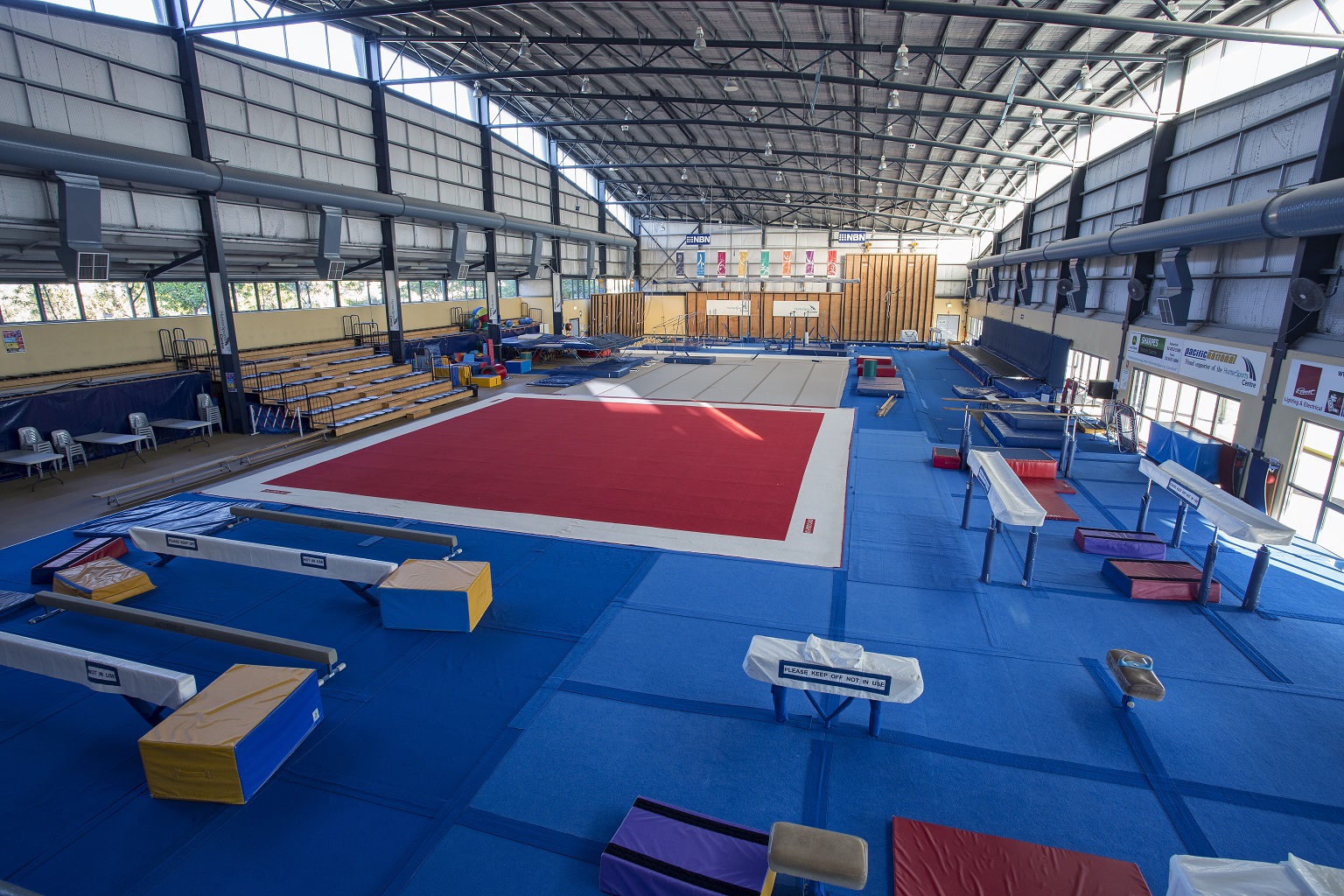 Hunter Regional Sports Centre
Work is underway on the $52 million Hunter Sports Centre expansion set to make the facility a significant sporting venue. Once complete, it will include the new NSW Trampoline Centre of Excellence, an athlete testing facility, a sports and community centre, gym and extra car parking spaces. The Federal Government committed $11 million to the project, while the State Government added $13.5 million through its Centre of Excellence and Regional Sports Facility Fund.
Led by construction company Grindley, the project rolls out in three phases. The first stage includes an already finished athlete warm-up area, and the testing facility due for completion in late 2023. The second involves construction of the 4,500m², three-storey sports and community centre, including community meeting and function rooms, a commercial kitchen and cafe, and a health and fitness centre. Stage three will deliver Australia's only Trampoline Centre of Excellence, with a 1,300m² arena and seating for 400 spectators.
MBC Group have been engaged by CKDS on behalf of Lake Macquarie City Council to provide certification services covering issuance of CCs, critical stage inspections and issuance of OCs. We are working with CKDS and the project team to ensure the project vision is achieved whilst mitigating changes to NSW legislation, the NCC and NSW Fire and Rescue referrals. The project includes the development of an intricate staging strategy to allow construction to keep moving whilst meeting its legislative obligations. MBC Group is working closely with all project stakeholders to ensure the project deliverables are achieved in a compliant manner.
Like reading about our projects?
Contact us to discuss your proposed development and find out how we can deliver outstanding results for your development.