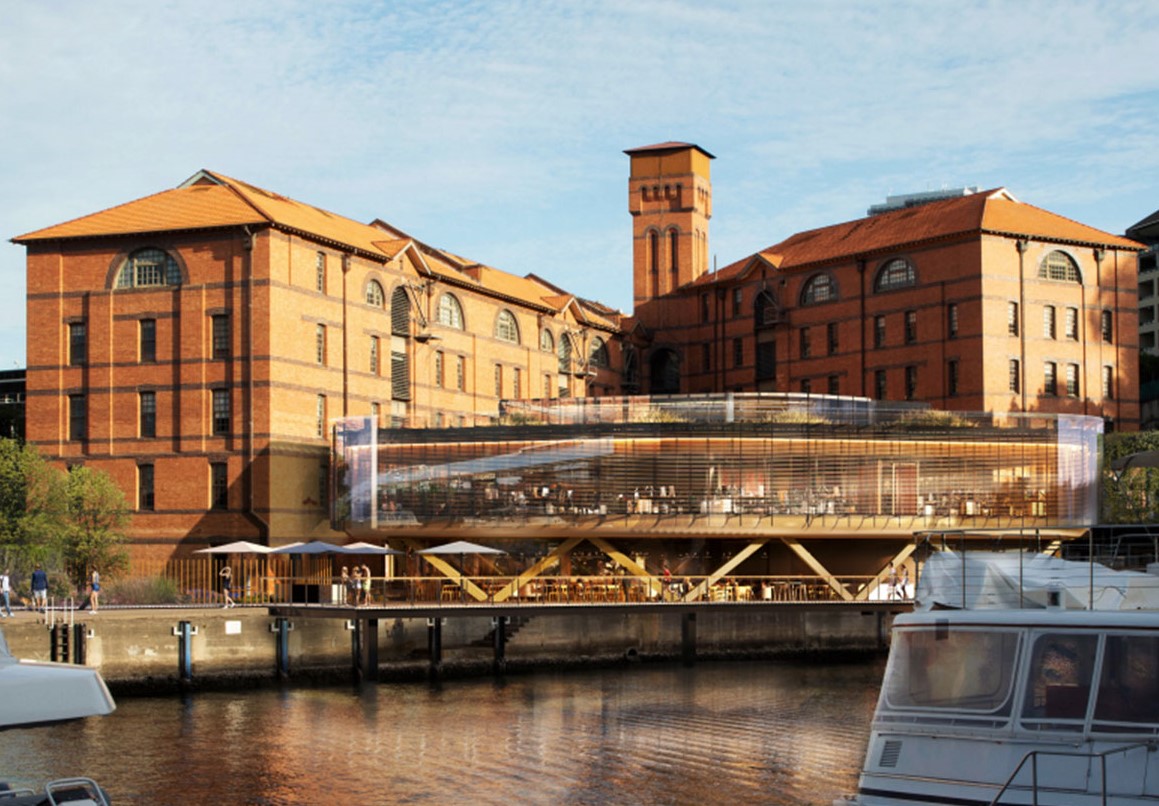 Google REVY Development
Google Australia is expanding its technology precinct in the mixed-use Sydney suburb of Pyrmont. The tech giant purchased the heritage site at Royal Edward Victualling Yard (REVY) with plans for the adaptive re-use of two heritage buildings at 38 and 42 Pirrama Road, alongside a new, contemporary, three-level extension that integrates with the existing buildings and is envisaged to tie into the urban environment, whilst maintaining heritage status. The yard sits alongside Google Workplace 6, a six-level commercial building offering the tech giant the opportunity to create a central hub and focal point in Sydney. The original buildings were first constructed to store general goods for the Royal Australian Navy and the Postmaster General's departments, with No 8 Royal Edward Victualling Yard one of the few surviving narrow vertical warehouse designs remaining in Sydney. Google enlisted and worked closely with heritage consultants GBA from the beginning of the design process in early 2020.
The partly two and three storey extension, known as Vessel, will slot in between the existing REVY buildings A and B, and will sit over a single basement level. The REVY buildings will be restored to their original condition, with new internal elements, including modular meeting rooms to create contemporary, adjustable and flexible workplaces that can be easily moved in the future. The new Vessel structure will replace the existing two-storey Gatehouse. It will give Google additional office space above a ground floor employee and visitors café and will be connected to the existing REVY buildings via bridges on level one. It will be topped with a rooftop terrace. Along the Darling Road side of the site a tech pavilion and a plant pavilion will be created at the north and south ends to house spaces for external and internal presentations and building services.
MBC Group, have worked closely with the design project team and major stakeholders to ensure the development will achieve compliance with the NCC (BCA) and Environmental Planning & Assessment Act and Regulations. This project involves many performance-based assessments to ensure the existing and proposed timber structures integrate in a compliant manner, ensuring the building will be fit for occupation at completion. Following approval of the designs, MBC Group have been appointed as Principal Certifier, responsible for issuance of the CC's and Accessibility covering the works for the REVY buildings, Vessel and the additional building D.
Like reading about our projects?
Contact us to discuss your proposed development and find out how we can deliver outstanding results for your development.