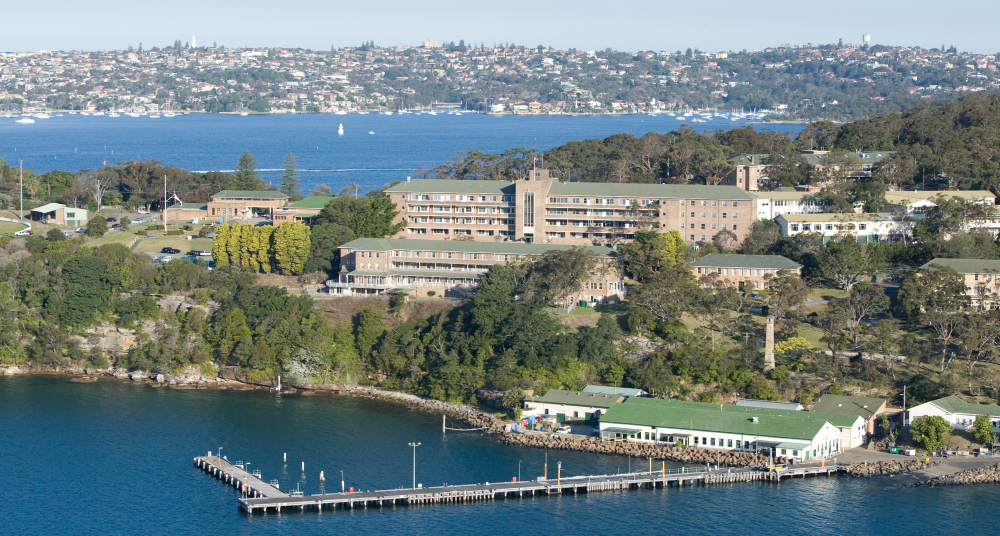 HMAS Penguin Upgrade
HMAS Penguin is part of Fleet Command and was commissioned in July 1942. Its primary role now is to provide trained personnel to the Fleet and a home to the ADF Diving School, the RAN Hydrographic School and other specialist units and medical facilities.
MBC Group were engaged by AECOM to review design documentation for compliance with the NCC and Defence Building Works Manual, in relation to rectification works to address a Fire Safety Survey for Building 0030/017. The 4-storey structure consists of a canteen, mess hall and sailor living accommodation. The next stage will be the issuance of relevant building approvals to undertake upgrade works.
The Fire Safety Survey identified several non-compliances with the NCC Services Amendment 1. Rectification design work to address the non-compliances was undertaken by the relevant designers. Building 0030/017 was constructed prior to the NCC and is heritage listed. Therefore, the project incorporates Performance Solutions to address some non-compliant issues relating to a central egress stair. The proposed works are located on Crown land and subject to compliance with the Manual for Fire Protection Engineering (MFPE). The Director Estate Engineering Policy requires all projects subject to the MFPE to ensure consultation with all responding fire brigades.
Like reading about our projects?
Contact us to discuss your proposed development and find out how we can deliver outstanding results for your development.