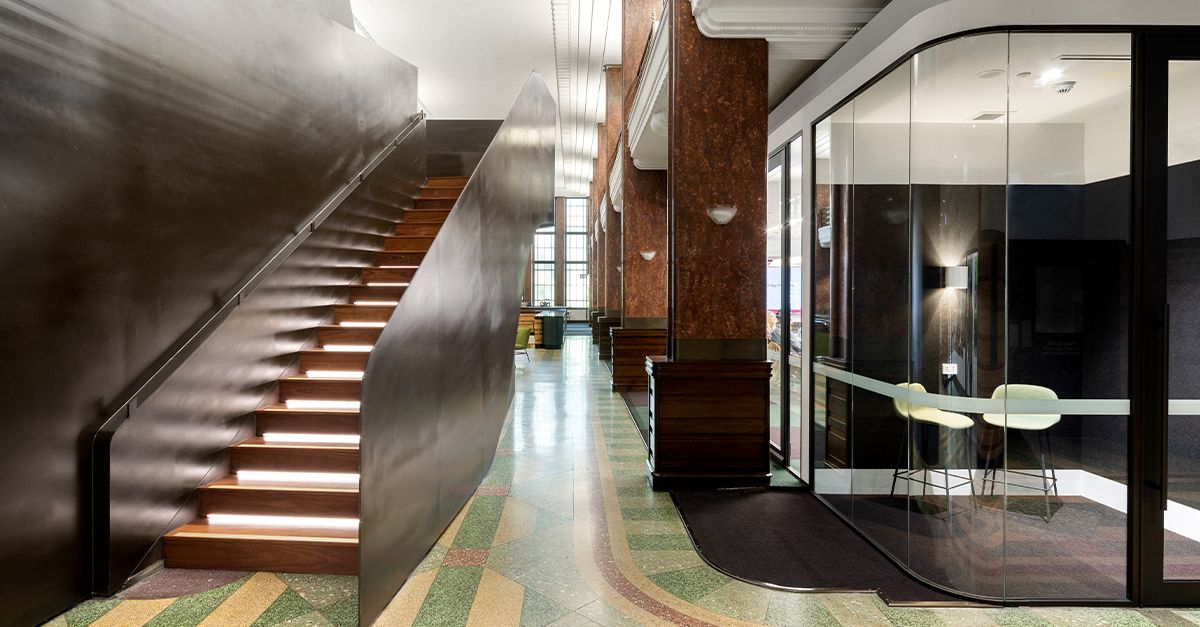 M&C Saatchi Office
With the fit out of the historical Transport House, M&C Saatchi has nearly halved its office footprint and moved all its Sydney people into one building that was built in 1938. The company has combined the staff of separate businesses, that previously worked across sites in Redfern and Surry Hills, into the building it occupies at Circular Quay. Those businesses are Bohemia Media, Re Design, M&C Saatchi Advertising, Resolution Production, M&C Saatchi Sports & Entertainment, The Source, THIS Film Studio, Micro and Precision.
Diageo has taken the first two floors and landlord Mulpha, who M&C Saatchi shared the renovation cost with, have taken the top floor. The makeover in a historic and cultural part of the CBD is a premium office project, and another marker for adaptive re-use of older buildings which helps to improve sustainability while attracting staff back to the office.
MBC Group were pleased to be to provide certification services covering design development, document reviews, site inspections and issuance of certificates for this A grade office fit out.
Like reading about our projects?
Contact us to discuss your proposed development and find out how we can deliver outstanding results for your development.