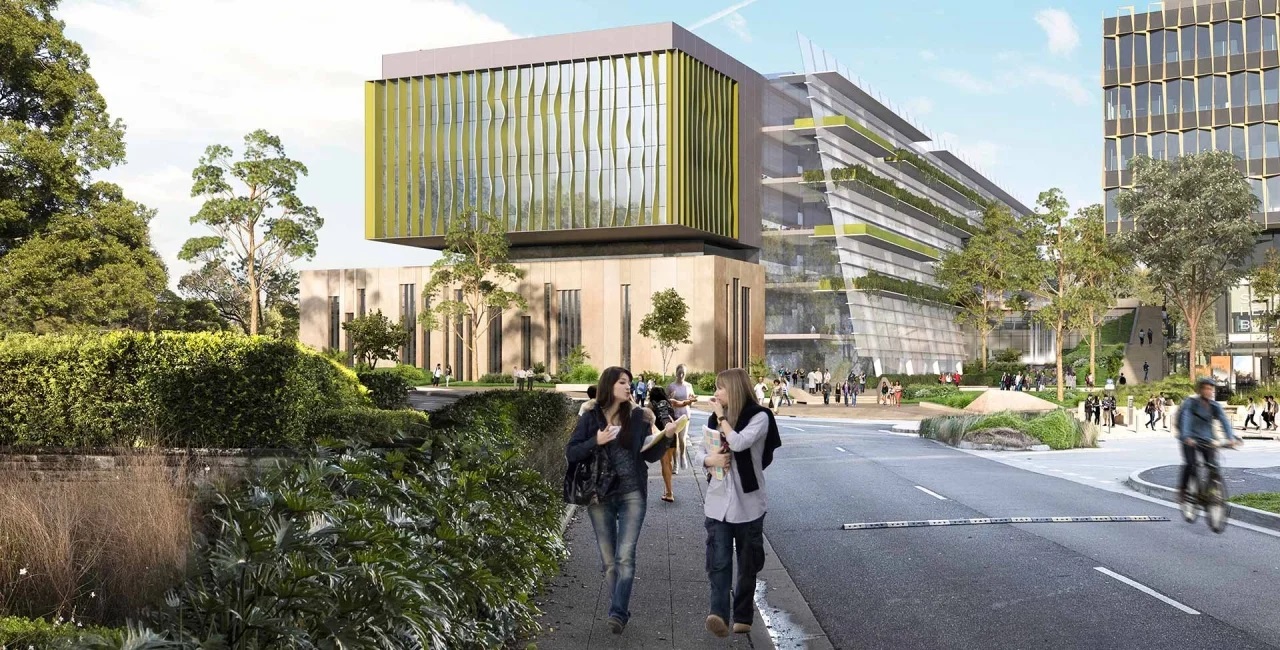 Sydney Biomedical Accelerator
UNIVERSITY OF SYDNEY & HINSW
The University of Sydney announced its largest ever capital investment, a landmark $478 million, to build a nation-leading biomedical precinct to fast-track research and patient care in New South Wales. Located within the Camperdown campus of Tech Central precinct, the Sydney Biomedical Accelerator (SBA) will be a world-leading health, education and biomedical research complex. The SBA will support ground-breaking research and innovation, fast-tracking scientific discovery into better healthcare solutions for the wider community. It will strengthen existing collaborations, bring together clinicians, academics and researchers in new innovative ways, and will enhance access to cutting-edge technology. The Accelerator will tackle some of the most complex health challenges, including cancer and neurodegenerative diseases and position Sydney as a global leader in biomedical research.
The SBA is a co-funded partnership initiative between the NSW Government, Sydney Local Health District, and the University of Sydney, working closely and collaboratively with Health Infrastructure NSW and the Centenary Institute for Medical Research. MBC Group are proud to be engaged as Principal Certifier and BCA Consultant for the Crown works, covering schematic design through main building construction and dealing with a mix of buildings in situ along with the SBA new build.
Like reading about our projects?
Contact us to discuss your proposed development and find out how we can deliver outstanding results for your development.